Posted on 15 Jan 2020
Blepharoplasty is the medical term for eyelid surgery, a procedure that surgically alters drooping eyelids to enhance a person's ability to see clearly. The effects of aging can cause excessive sagging of the eyelids, which in turn tends to drag down the eyebrows as well. Sometimes it becomes medically necessary to perform eyelid surgery when it interferes with your eyesight so it's important to understand the risks associated.
The idea of surgery can be stressful no matter what the reason. When eyelid surgery is recommended, it's important to get all of the information about the procedure from your doctor. You should also feel confident in your surgeon's ability to perform the blepharoplasty correctly, so you can feel at ease. If your doctor is experienced, then you shouldn't have any issues after the surgery.
There are some things to be aware of before getting the procedure done. There are always risks of infection or blood clots when you have surgery, but if you're nervous about the procedure, then speak with your doctor about your concerns before scheduling the eyelid surgery. Occasionally, there is scarring around the eyes where the surgery was done, or the skin may look discolored. These issues can normally be removed with skin treatments by a dermatologist.
The risk of injury to the eye muscles and the ability to open and shut your eyes are also something you need to know about. Your eyes may feel irritated and dry after the surgery, but this should be a temporary condition. Some patients have experienced blurred vision, and in extreme cases, have lost their ability to see. However, the chance that eyelid surgery will make you lose your vision is highly unlikely.
After you have the surgery done, then it's important to follow all of your doctor's instructions on how to take care of yourself. The area around your eyes will be swollen and bruised for about two weeks. It's important that you don't smoke and get plenty of rest during this period. Physical exertion should be delayed until after you're healed, and given the green light by your doctor to resume your normal activities.
Ice packs can be used on your eyes after the surgery to help alleviate any pain or swelling. The doctor will advise you about what over the counter medications you can take. Taking any medications that thin the blood like aspirin is not recommended for a week after your surgery, since it could interfere with the healing process. Sleeping with your head propped up and wearing dark glasses will also help make you more comfortable.
Eyelid surgery is an effective way to regain your vision, and it's a safe procedure. You'll not only see more clearly, but you'll look younger too. You should speak with your doctor for more details about blepharoplasty to see if it's right for you.
For More Information, Schedule a Personalized Consultation Today!
A personalized consultation by one of our board-certified plastic surgeons is a service we provide for all potential patients.  To learn more, call us at 844-338-5445 or visit our Contact Us Page.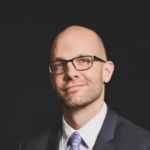 Dr. Neaman is a board-certified plastic surgeon that specializes in surgical body contouring. He prides himself on being on the cutting edge of plastic surgery. He takes an informative approach to each consultation, and through open dialogue and communication, he helps his patients decide on a treatment plan that meets their needs.