Posted on 09 Nov 2015
Both Juvederm and Restylane are FDA approved hyaluronic acid fillers. There are minor technical differences in the two products. Both are proven to provide lasting results.
What Is Juvederm?
Juvederm (often misspelled Juvaderm) was approved in 2006 by the US FDA for the treatment of mild to moderate facial creases. Juvederm injections are commonly used to smooth out facial wrinkles, plump lips, and treat acne scars. It can also reduce lines on the forehead and brow, plump eyebrows, fill in under-eye hollows, enhance cheek volume and jawline, soften scars, and reduce wrinkles on hands.
What is Restylane?
Restylane is an injectable filler composed of hyaluronic acid–a substance produced naturally by the body.
It is FDA-approved for use in smoothing moderate to severe facial wrinkles and nasolabial folds.
It is also used "off-label" (i.e., not FDA approved) to enhance lips decrease the depth of the tear troughs.
The effects of Restylane injections usually last about six months.
What happens when you inject Juvederm and Restylane?
When injecting tiny volumes, Juvederm is less likely to form a bump because it readily diffuses in the tissues. This is an advantage for doctors who are not prepared to mold and work with the filler once it is in the tissue.
Restylane is more cohesive and tends to stay where it is placed. It needs to be carefully molded once injected.
The advantage of this cohesion is that Restylane can be used to build up the face in a way that is impossible with Juvederm. This is especially evident in the lower eyelid/tear trough hollow under the eyes. Juvederm injected in this area in enough volume to make a difference can readily drift into the top of the cheek creating unwanted fullness. This does not happen with Restylane.
On the other hand, one has to expect lumps with Restylane and actively work to smooth these if they occur. This can easily be done and it is my opinion that the results are worth the effort.
Some authors suggest that Juvederm does not last, and I think the reality is that it does last but it tends to get flattened in the tissue and over time appears less effective.
Essentially it is best to find a doctor you trust and work with them to find what is right for you. You can reach Neaman Plastic Surgery by calling our Portland area office at 844-338-5445and scheduling your consultation.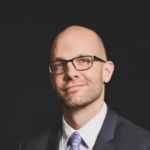 Dr. Neaman is a board-certified plastic surgeon that specializes in surgical body contouring. He prides himself on being on the cutting edge of plastic surgery. He takes an informative approach to each consultation, and through open dialogue and communication, he helps his patients decide on a treatment plan that meets their needs.