Posted on 24 Jan 2017
Rosacea is a common skin ailment that results in extreme redness of cheeks, nose, chin and forehead. Over time, Rosacea can become increasingly worse, and visible blood vessels can appear. Should it be left untreated, it can even get worse, with pimples and bumps developing causing the nose to swell and have increased tissue growth called rhinophyma.
There are a number of triggers for Rosacea from sun exposure, emotional stress, the wind, alcohol, the list goes on. Even a change in temperature can cause a Rosacea flare up.
Not only is Rosacea something of a nuisance, but it can also be painful and embarrassing. Symptoms show up unannounced in a variety of ways: red face, dry, sensitive and tight feeling skin, burning and stinging pain and sometimes bumps and pimples. It's not an easy task to put up with Rosacea.
Get Help For Rosacea
To combat this embarrassing and many times painful condition, there are a few steps that need to be taken.
Initially, a consultation with a board certified dermatologist is of crucial importance. After you have received a Rosacea diagnosis, then you can get some help as a variety of treatment options are available.
Rosacea can be generally reversed with the use of medical grade skin health products. Following a strict skin care regimen with Zo Skin Health products can prove to be your ticket to a toned down, blemish free, Rosacea free complexion. In addition to the ZO Skin Health line, IPL therapy, and vascular lasers can be of additional help.
Free MediSpa Consultation at Neaman MediSpa
Contact Neaman MediSpa for your Rosacea consultation, and we will introduce you to our skin health line and give you hope where you are concerned. Our professional staff can help you find the way to a new, Rosacea free life – 844-338-5445.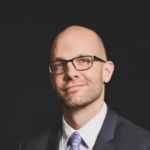 Dr. Neaman is a board-certified plastic surgeon that specializes in surgical body contouring. He prides himself on being on the cutting edge of plastic surgery. He takes an informative approach to each consultation, and through open dialogue and communication, he helps his patients decide on a treatment plan that meets their needs.