Posted on 15 Apr 2019
Wouldn't it be great if you could transform your facial appearance without having to go under the knife? Look years younger without having surgery? Well, you can! Not everyone needs "drastic work and repair" in the form of a facelift. A chemical peel from Neaman MediSpa, voted #1 best MediSpa of Mid-Valley, can revitalize your appearance and give you smoother, healthier and younger looking skin.
Transform Your Skin in 30 minutes
Neaman MediSpa offers micro peels that can be conveniently performed during your lunch break. They don't require any downtime or recovery, so you can return to work without worry. These highly effective skin care treatments penetrate your skin with a specialized formulated solution to clean out your pores and treat skin flaws such as uneven skin texture, hyperpigmentation, sun spots, and lines and wrinkles.
Smooth Your Skin With A Chemical Peel
A chemical peel treatment begins by having one of our skilled aestheticians thoroughly washing your skin to remove any dirt and debris. A chemical stimulant is then applied to treat your skin and encourage cellular turnover. As the solution penetrates deep into your skin and pores, your skin is revitalized, and cell growth is stimulated. Your skin may begin to flake or peel a day or two following your peel shedding the damaged layers to allow healthy new skin to shine through.
At Neaman MediSpa we carry ZO and Epionce chemical peels. These skin care lines offer the best in skincare and are gentle enough to prevent damage but strong enough to produce major skin improvement with little to no downtime.
An individual chemical peel can drastically improve your skin's health and appearance; however, for optimal results, we recommend a series of peels ranging from three to six, depending on your needs.
Chemical Peel Treatments At Neaman MediSpa
If your skin is in need of a little TLC, consider a chemical peel from Neaman MediSpa. With one quick 30-minute treatment, you can improve roughness, reduce blemishes and reverse signs of aging. To learn more about the chemical peels we offer, contact Neaman MediSpa today by calling 844-338-5445.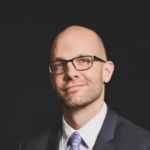 Dr. Neaman is a board-certified plastic surgeon that specializes in surgical body contouring. He prides himself on being on the cutting edge of plastic surgery. He takes an informative approach to each consultation, and through open dialogue and communication, he helps his patients decide on a treatment plan that meets their needs.