Posted on 04 Mar 2019
Spring is here, making it the perfect time to refresh and renew your skin after a long, harsh winter. The winter months can be brutal to your skin, leaving it dry, dull and lifeless. However, medispa treatments, such as chemical peels, microdermabrasion, and injectables, all available at Neaman MediSpa, can rejuvenate your face and give your skin a fresh new look.
Spring Clean Your Complexion With Chemical Peels
Chemical peels are an excellent way to strip away the damaged outer layers of skin to reveal a healthy glowing complexion with improved texture, tone, and pigmentation. Regardless of how diligent you were in applying moisturizer this past winter, your skin probably still suffered. The cooler dryer air doesn't exactly do your skin any favors, often causing dryness, blotchiness, and even breakouts. Chemical peels can be customized to meet your specific needs, and they range in strength from light to deep. The chemical solution that is applied to your skin during treatment, penetrates and clean outs pores to encourage new cell turnover. A springtime chemical peel will get your skin ready for the upcoming summer months, so you can worry about having fun and not skin maintenance.
"Sand" Away Dead Winter Skin With Microdermabrasion
If you're looking for a non-invasive resurfacing treatment that doesn't use chemicals, microdermabrasion is it. Microdermabrasion exfoliates the top surface layer and then suctions out debris and impurities from your pores. During winter, dead skin can cause a backup of impurities leaving your skin looking anything but vibrant. By cleaning out your pores, your skin can more easily absorb moisturizer and serums helping to re-nourish and stimulate collagen growth.
Smooth Out Skin With Injectable Fillers
Winter can't be explicitly blamed for causing signs of aging, but it is responsible for making those hollows and folds a little more noticeable. If you're in need of volume to help perk up your appearance, injectables available at Neaman MediSpa can help. Hyaluronic acid-based fillers, such as Juvederm and Restylane, will help to reduce the appearance of lines and wrinkles by hydrating your skin and restoring fullness to your face giving you a smoother, younger-looking complexion just in time for the spring and summer months.
Spring Clean Your Skin At Neaman MediSpa
Freshen up your skincare routine by adding a rejuvenating medispa treatment to help put life back into your skin. It's time to shed the winter layers and let your skin glow this spring. Contact Neaman MediSpa, voted #1 medispa of Mid-Valley, at 844-338-5445 to schedule your personal skincare consultation.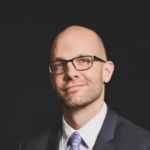 Dr. Neaman is a board-certified plastic surgeon that specializes in surgical body contouring. He prides himself on being on the cutting edge of plastic surgery. He takes an informative approach to each consultation, and through open dialogue and communication, he helps his patients decide on a treatment plan that meets their needs.