Posted on 14 Dec 2017
A Breast Augmentation combined with a Breast Lift is major surgery. And with all surgeries, care must be taken and instructions must be followed after surgery. The last thing a surgeon wants to see is a surgical failure because of poor aftercare. But working with a board certified plastic surgeon will make the experience a pleasant one as you'll receive guidance from the experts. Take a look and consider these tips for a smooth and successful recovery after your breast augmentation / breast lift.
Infections after Breast Lift / Breast Augmentation
They are rare, but look out for signs of infection (at incision sites) or hematoma (blood leakage that accumulates below the skin). If you experience fever, chills or pain that worsens, or you notice excessive swelling, bruising, new bleeding or discharge around incisions, contact your surgeon immediately for evaluation and proper care.
Incisions after Breast Lift / Breast Augmentation
Be sure to keep your surgical incision(s) clean and inspect them daily for signs of infection. More than likely you may shower the day after surgery, but if you have steri-strips over your incisions, your surgeon may want you to keep them dry so that they don't come off too early.
Do not submerge your incisions until any scabs have formed and fallen; avoid the pool, spa or bathtub for at least 2 weeks, depending on the type of stitches you have and your surgeon's evaluation. It is advised not drive for at least three days after your breast lift to avoid placing any strain on your incisions, which can cause bleeding or widen scars (your surgeon will advise you for your exact timing.)
Rest After Breast Augmentation/ Breast Lift
A little walking is good from day one or two, but even with that being said, be sure to get plenty of rest. It is advised to sleep propped up at about a 30-degree angle to limit swelling at least for a few nights. Invest in a wedge pillow or bed wedge if you think you will roll off of propped pillows when you fall asleep. Do not sleep on your stomach. Let your friend or family members cook for you, reach for things and lift things for you for a few days.
Pain Control After Breast Augmentation/ Breast Lift
Oral pain medication is required for only 2-3 days, then you may switch to Tylenol. You may be given antibiotics to take in some cases. Avoid any medication (oral or topical) not approved by your surgeon, including over the counter drugs or herbal supplements. Don't take aspirin, fish oil or vitamin E (all of which thin the blood and could cause bleeding).
Stay In Touch After Breast Augmentation/ Breast Lift
If something concerns you, such as a lack of sensation in part of the breast or asymmetry, know that these often occur and will likely resolve as your body heals. However, always call if your concern seems urgent (signs of infection or hematoma) — or make a note to ask your surgeon about anything that you're unsure of, on your next follow up visit.
Perhaps you are considering a Breast Augmentation, a Breast Lift or a combination of both. Dr. Keith Neaman serves the Salem and surrounding areas. His expertise in plastic surgery is well known and respected. Dr. Neaman surrounds himself with highly trained personnel and offers consultations for patients considering surgical treatment. Please call Dr. Neaman at (844) 338-5445 and find out your options for a breast augmentation.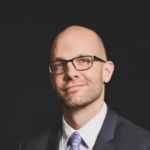 Dr. Neaman is a board-certified plastic surgeon that specializes in surgical body contouring. He prides himself on being on the cutting edge of plastic surgery. He takes an informative approach to each consultation, and through open dialogue and communication, he helps his patients decide on a treatment plan that meets their needs.