Posted on 02 Feb 2017
Medispas, also known as Medical Day Spas, offer some wildly effective treatments such as Botox, fillers, chemical peels, and laser hair removal. In a very short period, you will walk out of the spa looking and feeling rejuvenated and nearly instantly gratified. It's time for you to look into these amazing treatments.
Botox
One of THE most sought after medispa treatments, Botox works by temporarily paralyzing muscles that cause persistent lines to form and deepen. There are many uses for Botox in the medical field, but in the cosmetic area, Botox is primarily used for:
• Crow's feet
• Frown lines between the eyebrows
• Neck bands
• Vertical lip lines
• Down-turned corners of mouth
• Lines on the bridge of the nose
• Cobblestone appearance to the chin
• Protruding jaw that gives the appearance of a large jaw
• Temporal mandibular joint issues
• Migraine Headaches
• Excessive sweating of underarms
Without a doubt, Botox remains the most popular MediSpa treatment. Botox is a relatively quick fix and can last for months before another treatment is needed.
Fillers
Fillers are becoming hugely popular and can easily have a magical effect on turning back the hands of time.
Aging results in changes to our skin that causes our skin to sag and develop fine lines, skin folds, and wrinkles. A young, youthful face has fullness and softness in the cheeks, under the eyes, fullness in the lips and around the mouth. Dermal fillers replace those lost components of healthy skin making you appear more youthful and vibrant.
Each person requires a personalized consultation and good results depend on having a well-trained, qualified injector. Although fillers are safe for most adult patients, it is not for everyone; your consultation will determine if dermal fillers are the best choice for you.
Chemical Peels
Indeed, a chemical peel sounds a bit ominous. However, it's a great way to rejuvenate the skin on your neck, face, or hands. What happens during a peel? A chemical lotion is applied to your skin, which makes it "blister" and eventually peel, leaving behind much smoother, fresher, clean, youthful looking skin.
These results-oriented treatments are the ultimate in skin rejuvenation. Peels promote cellular turnover, they maximize the skin's elasticity, reduce the appearance of sun damage, hyperpigmentation, fine lines, and wrinkles. These peels can be done on the face, neck, or hands; other results can be:
• Minimize acne scarring or improve certain types of acne
• Reduce age spots, freckles, and dark patches (melasma) due to pregnancy or taking birth control pills
• Improved overall look and feel of the skin
• Reduced fine lines under the eyes and around the mouth
• Improved appearance of mild scars
Laser Hair Removal
Laser Hair Removal remains a common "go to" medispa treatment. A beam of concentrated light (laser) is used to penetrate the hair follicle. The beam is attracted to the dark hair follicle, and the light destroys the dark hair. For people with lighter hair or gray hair, lasers do not work effectively as the hair does not have enough color in it to attract the laser.
Most commonly, patients will require a series of 5 to 7 laser hair removal treatments with a period of about 8 to 12 weeks between each session. This allows them to catch the growth cycle in each area that has been lasered. Often, antibiotics can cause the skin to be sensitive to light and also the use of retinA can affect treatment. Speaking to your doctor about medications you are using is an important factor.
Contact Neaman MediSpa For A Free Consultation
Because each of these medical day spa treatments is quite easily administered and require little if any down time, women everywhere are making these treatments a regular part of their beauty regimen. The "bang for the buck" is there with each of these treatments. Come in and visit Neaman MediSpa and discover what thousands of women have – treatments that make a big difference.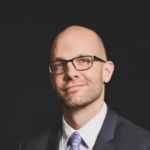 Dr. Neaman is a board-certified plastic surgeon that specializes in surgical body contouring. He prides himself on being on the cutting edge of plastic surgery. He takes an informative approach to each consultation, and through open dialogue and communication, he helps his patients decide on a treatment plan that meets their needs.