Posted on 04 Dec 2018
Tis the season for picture after picture. Holidays are a prime time for picture taking with everyone trying to capture those special moments with family and friends. The last thing you want people to capture is you looking anything less than fabulous. But fortunately, you still have time to rejuvenate your face before the lights are turned up and the ball drops. Microneedling with platelet-rich plasma from Neaman MediSpa is a quick and easy treatment that will help erase the holiday stress from your face and have you looking fabulous in no time.
Erase The Holiday Stress With Microneedling
Microneedling is a great way to wipe away the stress that can show up on your face in the form of lines, wrinkles and dull skin. Using your body's own ability to heal itself, microneedling creates tiny injuries to trigger collagen and elastin production. This treatment modality helps to treat and heal your skin from the inside out. With microneedling, you will receive a refreshed appearance with smooth and healthy-looking skin.
Give Your Skin A Little Something Extra – PRP
If you really want to treat your skin, try adding platelet-rich plasma (PRP) to your microneedling treatment for a supercharged result. PRP uses growth factors from your own blood to enhance cellular growth and turnover. Microneedling with PRP is non-invasive and allows you to achieve optimum results with no downtime.
You can also opt for platelet-rich fibrin or PRF. Although it cannot be combined with microneedling, PRF, similar to PRP, also gives your skin a little extra boost to achieve quicker results. PRF uses the fibrin matrix from your blood along with platelets and plasma to give you longer-lasting results.
Say Goodbye To Harsh Chemicals and Hello To Microneedling With PRP
You don't need to resort to chemicals that will only irate your skin and leave you with a red and irritated complexion. Microneedling with PRP is safe and effective, and there is little to no chance of you having an adverse reaction since you are allowing your body to heal itself virtually.
If you want a glowing complexion to match the glowing ball this New Year's Eve, contact Neaman MediSpa, vote #1 medispa in Mid Valley, to learn more about microneedling with PRP. Our team of aestheticians and nurse injectors will work with you to reach your aesthetic goals. Contact us at 844-338-5445 and schedule your microneedling with PRP consultation.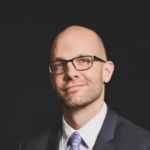 Dr. Neaman is a board-certified plastic surgeon that specializes in surgical body contouring. He prides himself on being on the cutting edge of plastic surgery. He takes an informative approach to each consultation, and through open dialogue and communication, he helps his patients decide on a treatment plan that meets their needs.