Posted on 15 Mar 2018
Even though the decision to get breast implants may be easy for women with small breasts, deciding on the right implant size may not be a simple task. For every woman who wants to show off her double D's, there is another woman who wants an enlargement but doesn't want to go with the biggest size available. So what is the right size then? The answer is "it's relative to your body."
Deciding on Breast Implant Size: Consider Your Body Type
The shape of your body will significantly determine which breast augmetation implant size suits you best. Women with a strong build can easily carry larger breasts since they have a proportionally bigger frame. Conversely, a woman with a slender build who options for the same implant size may not have the same experience as the larger built frame. It is therefore recommended that women with a smaller frame should go with a breast size that is best suited for their body type to avoid possible complications later on.
Think About Conservative Implant Sizing
Some women think about other people first – do they want an obvious implant that draws attention? Or is attention a bad thing to have? Some women initially opt for a smaller implant size to avoid any shocks and stares from family members and colleagues. But from a surgical perspective, choosing smaller implants could make the recovery process easier.
Try Breast Implant Sizers
Many women tend to have a goal cup size in mind when deciding on the perfect breast implant size. The problem is, everyone wears their bras differently, and every bra manufacturer designs them differently. You may be a 34D in one while a 34C in another. For this reason, you need to forget about the cup size and instead try sizers, which will help you visualize the results immediately.
Discuss Implant Options With Your Surgeon
Keep in mind that your breast augmentation consultation is key. You'll want to schedule a consultation and sit down with your surgeon to discuss what you expect from the procedure as well as any concerns that you may have. Many reputable surgeons have breast implant samples to assist clients in deciding the size that best suits their body.
When you go for your consultation, bring along a bathing suit, a top, dresses, and your favorite clothing items to get an idea of how your breast implants are going to look. It is the best way to see what works.
Contact Neaman Plastic Surgery to Schedule an Appointment Today
Picking the perfect breast implant size can be an overwhelming task, particularly since it calls for a lot of thought and careful consideration. Dr. Keith Neaman is a highly trained, experienced and board-certified surgeon who can efficiently assist you in selecting the right implant size. For a private consultation, contact Neaman Plastic Surgery today at (844) 338-5445.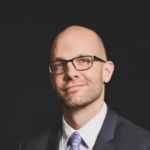 Dr. Neaman is a board-certified plastic surgeon that specializes in surgical body contouring. He prides himself on being on the cutting edge of plastic surgery. He takes an informative approach to each consultation, and through open dialogue and communication, he helps his patients decide on a treatment plan that meets their needs.