Posted on 09 Sep 2020
GETTING TEMPORARY LIP FILLERS
Lip fillers are commonly injected into both the lower and upper lips. Most lip fillers last between six to eight months, and they cost roughly $700 per injection. There are several different lip fillers available nowadays for you to choose from, so it is best for you to have a consultation with a specialist so that you can choose the right lip fillers for your lips and face.
Generally speaking, during the first consultation, your doctor will take close-up shots of your lips so that he or she can assess which areas of your lips could use lip fillers. Still, before you even step into the office, it is best that you come in with a clear idea of what look you want to go for. Would you like to have lip fillers that look like you don't even have lip fillers, or would you prefer to have full, lush lips? These are important questions to ask yourself. Once you have a good idea of what you want and have met with a specialist, together you can both agree on a date for the procedure.
The procedure itself typically takes between 20 and 30 minutes to complete. While you might have some minimal bruising after the procedure is completed, you can still go home the same day of the procedure. The swelling will usually go down within a few days to two weeks. The most common fillers in the market today have a hyaluronic base, which means that if you don't like your lip fillers for whatever reason, whether the fillers are too big or uncomfortable, hyaluronidase can dissolve the fillers quickly and easily. That said, you can always try going for another consultation with the specialist you have worked with.
GETTING LIP IMPLANTS
Although Neaman Plastic Surgery does NOT offer lip implants, this treatment option is offered from other clinics throughout the US. One major pro to getting lip implants is that they are a permanent option. In other words, you won't have to get new lip implants every six to eight months. Instead, you sit down with a plastic surgery surgeon and decide what implant size would best suit you and your face, have the implants, and then you're done! This procedure will cost you anywhere from $2,000 to $4,000, depending on the size of the implants, and is usually finished within 30 minutes.
The first step of getting lip implants involves your surgeon sterilizing the skin surrounding your lips and your lips themselves. Next, he or she will make an incision on both corners of your mouth once your lips are numb. The surgeon will then create a tunnel in your lips using a curved clamp. Your surgeon will be extra careful to follow the shape of your lips for this step. After the clamp reaches the end of the tunnel the surgeon made, the clamp will open up, which allows the implant to be squeezed through under your lip fat. To finish up the procedure, the surgeon will then close the incisions with a few sutures after he or she has verified that the implants are placed where they need to be.
FOR MORE INFORMATION, SCHEDULE A CONSULTATION TODAY!
A professional consultation by one of our Licensed Nurse Injectors is a service we provide for all potential patients.  Virtual consultations are also available. To learn more, call us at 855-810-8425 or visit our Contact Us Page.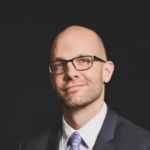 Dr. Neaman is a board-certified plastic surgeon that specializes in surgical body contouring. He prides himself on being on the cutting edge of plastic surgery. He takes an informative approach to each consultation, and through open dialogue and communication, he helps his patients decide on a treatment plan that meets their needs.