Posted on 28 Jun 2017
IT MAY SEEM HARD TO BELIEVE, BUT FOR WOMEN CONTEMPLATING A TUMMY TUCK IN THE SALEM AREA, THERE IS OPTIMUM, IF NOT A MORE POPULAR, TIME TO GET YOUR TUMMY TUCK SURGERY.BECAUSE OF THIS PROCEDURE, TECHNICALLY REFERRED TO AS ABDOMINOPLASTY, IS, IN FACT, MAJOR SURGERY, THERE WILL BE A SIGNIFICANT RECOVERY PERIOD. IT'S ALWAYS NECESSARY TO ALLOW YOUR BODY ADEQUATE TIME TO HEAL AFTER ANY AND ALL SURGICAL PROCEDURES.MANY ABDOMINOPLASTY PATIENTS ARE EAGER TO LOOK GREAT IN THEIR SWIMSUITS IN TIME FOR SUMMER. IT IS FOR THIS REASON THAT IT'S BEST TO HAVE YOUR TUMMY TUCK IN THE FALL OR WINTER TO ALLOW YOUR BODY TIME TO HEAL.AFTER SURGERY, YOU'LL ARE INSTRUCTED TO WEAR BULKY BANDAGING. THE LAYERS YOU WEAR IN THE FALL AND WINTER ARE PERFECT FOR MASKING THE BULGE THAT THESE CREATE.
Factors To Consider When Planning A Tummy Tuck
Weight fluctuations – you should be at a consistent, healthy weight. If not, losing the extra pounds would be advisable and maybe even required by your surgeon for best results.
Family Considerations – it's obviously best to be sure you are done having children before embarking on a tummy tuck surgery. A tummy tuck should be a "one and done" procedure.
Salem Oregon Tummy Tuck Consultation with Dr. Keith Neaman
If you have more questions about the tummy tuck procedure and live in Salem or the surrounding areas, contact Dr. Keith Neaman at (844) 338-5445 to set up a personalized consultation. Dr. Neaman and his exceptional staff will guide you in the right direction and help you achieve results you didn't dream possible.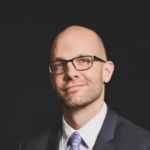 Dr. Neaman is a board-certified plastic surgeon that specializes in surgical body contouring. He prides himself on being on the cutting edge of plastic surgery. He takes an informative approach to each consultation, and through open dialogue and communication, he helps his patients decide on a treatment plan that meets their needs.