Posted on 25 Apr 2017
IT'S GOOD TO KNOW THAT BEYOND THE GOOD FOOD OUR SKIN REQUIRES, THERE ARE SKIN PRODUCTS, SUCH AS ZO SKIN HEALTH, PEELS, FACIALS AND VARIOUS SALEM MEDISPA TREATMENTS THAT CAN HELP IMPROVE YOUR SKIN'S TONE AND TEXTURE.WE'VE KNOWN IT FOR A LONG TIME, AND IT'S TRUE, YOU ARE WHAT YOU EAT. YOUR DIET AFFECTS ALL ASPECTS OF THE WHOLE AND ENTIRE YOU, INCLUDING YOUR SKIN. SKIN IS YOUR BODY'S SINGLE LARGEST ORGAN. IT REQUIRES THE SAME NUTRIENTS THAT ALL YOUR OTHER VITAL ORGANS NEED, SUCH AS VITAMINS, MINERALS, AND WATER. THE FOODS THAT HEAL THE BODY AND THE SKIN INCLUDE ANTIOXIDANTS, HEALTHY FATS, AND HYDRATING FOODS THAT RETAIN ELASTICITY AND PREVENT AGING. WHATEVER YOUR BODY NEEDS, YOUR SKIN NEEDS AS WELL.ADDITIONALLY, MORE SLEEP AND REDUCING YOUR STRESS WILL ALSO ADD BEAUTY AND LIFE TO YOUR SKIN. OF COURSE, GENETICS ALWAYS PLAY A ROLE IN SKIN CONDITION, HOWEVER BY TAKING GOOD CARE OF YOUR SKIN WITH HIGH-QUALITY SKIN CARE PRODUCTS AND AESTHETIC TREATMENTS, GENETICS CAN, TO SOME DEGREE, BE BYPASSED. AND THAT IS GREAT NEWS!IN ADDITION TO THE HEALTHY FOOD YOU SHOULD BE EATING, WHY NOT TRY SOME TREATMENTS AND PRODUCTS THAT BOOST YOUR HEALTH REGIMEN? AT NEAMAN PLASTIC SURGERY AND MEDISPA WE OFFER OUR CLIENTS A PLETHORA OF TREATMENTS AND PRODUCTS TO HELP YOUR SKIN LOOK YOUNGER AND MORE BEAUTIFUL.
Chemical Peels
Chemical peels can improve the skin's appearance. In this treatment, a chemical solution is applied to the skin, which makes it "blister" and eventually peel off. The new skin is usually smoother and less wrinkled than the skin you had before.
Facials
Making your dreams for beautiful, radiant skin come true is possible with a facial. Not only are facials necessary for maintaining healthy skin, but also they are relaxing, moisturizing and come in all shapes and sizes.
ZO Skin Health
ZO Skin Health – This high-end skincare line delivers innovative skincare solutions that optimize skin health based on the latest advances in skin therapy technologies, unique delivery systems, bioengineered complexes, and exclusive formulations.
Without question, eating fruits, vegetables, grains and other high antioxidants contribute greatly to skin health. Additionally, MediSpa treatments not only add to your skin's health and beauty, but helps with aging and environmental issues.
Call Neaman's Plastic Surgery at (844) 338-5445 to look into our many MediSpa treatments. No matter what your skin concerns are, there is a treatment that can help. We offer free medical day spa consultations.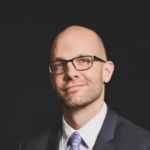 Dr. Neaman is a board-certified plastic surgeon that specializes in surgical body contouring. He prides himself on being on the cutting edge of plastic surgery. He takes an informative approach to each consultation, and through open dialogue and communication, he helps his patients decide on a treatment plan that meets their needs.