Posted on 23 Oct 2018
With technology and science continually evolving and improving, more and more non-surgical treatments are becoming available that are proving to be great alternatives to their surgical counterparts. At Neaman MediSpa, voted #1 MediSpa of Mid-Valley, we offer non-invasive body contouring treatments that can help you shed the fat and tighten your skin – all without surgery and without downtime.
Use Vanquish Me As Lipo Alternative
Liposuction is an excellent treatment modality for removing stubborn pockets of fat that have proven resistant to diet and exercise. However, it's not for everyone. If you don't have the time for surgery nor the desire to go under-the-knife, you may want to consider Vanquish Me. Vanquish Me is a non-surgical fat reduction approach that uses radiofrequency technology to basically melt fat. By using precise thermal RF energy, fat cells are targeted with heat within the deep tissue layers of the skin. The fat cells are then broken up and naturally disposed of by the body. Vanquish Me can treat the entire circumference of the abdomen or thigh area in a single treatment, the largest in the industry. Treatment is completely comfortable, and results can begin to be noticed after just two treatment sessions.
Put the Finishing Touches On Fat Reduction with Exilis Elite
Body lifts, such as arm and thigh lifts, are commonly combined with liposuction to tighten excess skin following the removal of fat. If you're leaning toward the non-surgical approach, Exilis Elite is your solution. Exilis Elite is a quick and painless 30-minute session that not only helps to remove fat, but it also helps to tighten the surrounding skin. This treatment modality, which works in much the same way as Vanquish Me, is excellent for spot reduction and treating smaller areas including your face, chin, and neck area. Exilis Elite is often performed alongside Cellutone, a non-invasive cellulite reduction treatment to achieve optimum results. Exilis Elite is not meant for extreme cases of excess skin and fat, but it can provide excellent fat reduction and skin tightening results.
Schedule Your Complimentary Non-Surgical Treatment Consultation at Neaman MediSpa Today!
Everyone has areas on their body that they would love to touch up. Whether it is a little extra fat around the waist or a stubborn pocket under the chin, non-surgical Vanquish Me, and Exilis Elite can help. With just a handful of sessions that require no downtime, you can see real results with absolutely no surgery required. Contact the skin care experts at Neaman MediSpa today and schedule your consultation. Call 844-338-5445.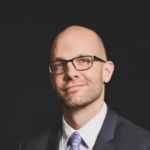 Dr. Neaman is a board-certified plastic surgeon that specializes in surgical body contouring. He prides himself on being on the cutting edge of plastic surgery. He takes an informative approach to each consultation, and through open dialogue and communication, he helps his patients decide on a treatment plan that meets their needs.