Posted on 13 Feb 2018
Your skin is your largest organ, and Neaman MediSpa and Neaman Plastic Surgery specialize in skin tightening procedures for both the face and body. From wrinkles to loose skin or pockets of fat, there are numerous factors that can cause the skin to be less tight than it used to be. Age, weight loss or gain, sun damage, and genetics all play a role. Since your skin is the first thing people notice about you (and often what you first notice about yourself!), keeping it looking healthy, taut, and toned can be a great boost to your confidence and self-esteem.
Exilis Elite: A Full Body Experience
During a consultation, your Neaman MediSpa team will discuss the state of your skin, your goals, and what procedures are the best fit for you. Body skin tightening is a popular and non-invasive procedure that tackles stubborn fat. When diet and exercise aren't delivering the results you want, Exilis Elite might be the FDA-approved procedure for you. There's no downtime and the skin is painlessly tightened and smoothed with radiofrequency and ultrasound waves.
The skin is heated up to the specifically required degree to melt away targeted fat while tightening the skin. In just thirty minutes, fat cells are broken up and will be flushed out of the body naturally via the lymphatic system. Various tip sizes are used to customize your results. Some patients liken the experience to a hot stone massage.
Complementary Facial Treatments
Skin tightening for the face can be approached in various ways, including injectables and fillers like Botox, Dysport, and other dermal fillers. Depending on the filler, patients may be able to enjoy fewer fine lines and wrinkles by temporarily freezing muscles and plumping up areas of the face that are hollow or saggy. Cheeks, the eye trough, and around the lips are all common areas where fillers can be a great help.
There are also MediSpa treatments for the entire face, such as microdermabrasion, chemical peels, and laser treatments. The earlier you start taking care of your skin, the faster and better the results will be. However, it's never too late to pamper yourself and nourish your skin. From sun damage to stress and age, our skin is a tough organ that could use a little extra care. If you're interested in learning more about body and face skin tightening in the Salem and surrounding areas, contact Neaman MediSpa at 844-338-5445 for a consultation and to learn more about available services.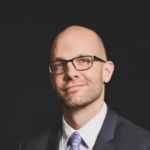 Dr. Neaman is a board-certified plastic surgeon that specializes in surgical body contouring. He prides himself on being on the cutting edge of plastic surgery. He takes an informative approach to each consultation, and through open dialogue and communication, he helps his patients decide on a treatment plan that meets their needs.