Posted on 19 Apr 2017
MANY PEOPLE WOULD LIKE TO IMPROVE THEIR SKIN CONDITION BY REDUCING WRINKLES, STRETCH MARKS, AGE SPOTS, BROWN SPOTS AND EVEN ACNE SCARS – AND THEY CHOOSE SPECTRA LASER RESURFACING AS IT IS TRULY THE ONLY WAY TO GO. PATIENTS IN SALEM, OREGON, AND SURROUNDING COMMUNITIES SUCH AS CORVALLIS, SILVERTON, ALBANY, WILSONVILLE, OR STAYTON, WHO WOULD LIKE TO TAKE ADVANTAGE USING THE BEST SKIN REJUVENATION LASER AND UNDERSTAND OTHER TREATMENTS, SUCH AS IPL, BUT THESE TREATMENTS ARE NOT THE SAME.
What Are The Procedural Differences Between Spectra And IPL?
Neaman MediSpa has the latest laser skin resurfacing treatment right here in Salem, Oregon called the Spectra Laser System. The Spectra skin resurfacing uses high peak power laser energy light. The laser light has short pulse widths targeting the problem areas of the skin, whether it is melanin spots, acne scars or wrinkles. One thing that makes the Spectra Laser System one of the best is that it is ideal for all type of skin tones. Many machines are not recommended for suntanned, olive or black skin tones. Spectra has no limitations.
Patient's who enjoy a Spectra treatment at Neaman MediSpa can usually expect for the session to be about thirty minutes. The length can vary depending on the actual patient's condition and/or larger treatment area. Also, this procedure has little to no downtime and results can be seen in as little as one treatment.
Now, unlike Neaman MediSpa's Spectra Laser, IPL (Intense pulsed light) skin rejuvenation uses a strong light that can have a variety of different wavelength bands to work on various skin conditions. The light wavelengths are delivered with a handheld device, and the light penetrates into the layers of skin once again using the body to eliminate the injured/dead skin cells. For optimal results, patients usually require about five treatments with each treatment lasting about 15-30 minutes. Because this treatment is a little less aggressive than the Spectra laser, your skin may not appear as red immediately after.
What Are The Benefits of Spectra Laser Resurfacing?
Patients no longer have to drive to Portland to receive the amazing benefits of Laser Resurfacing. Our medispa right here in Salem delivers amazing results with Spectra Laser System. Spectra removes wrinkles, acne scars, brown spots, melasma and other skin conditions. In addition to all these benefits, the treatment can also improve the overall skin texture. Sometimes, as we age, our skin can become rough and dull, Laser skin resurfacing can help lighten and brighten and refresh your skin appearance.
If you live in Salem or the surrounding communities like Canby, Dallas, Station, Keizer, Silverton or Corvallis and suffering from skin conditions such as acne scars, brown spots, age spots, birthmarks, or rosacea. Spectra Laser is your answer. If you are suffering from enlarged oil glands on the nose, have fine lines and wrinkles, or desire to get rid of your crow's feet or sagging skin around your jawline and cheeks – look no further, Spectra Laser at Neaman MediSpa is your answer.
Spectra Laser and IPL Photo Rejuvenation | Neaman MediSpa Salem, Oregon
Save yourself the drive and the time and call your local, board certified plastic surgeon's office, Dr. Keith Neaman in Salem for all your skin resurfacing, skin care and medispa needs. For more information on Spectra Laser and our other medispa services, lease call us at (844) 338-5445.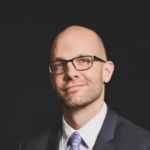 Dr. Neaman is a board-certified plastic surgeon that specializes in surgical body contouring. He prides himself on being on the cutting edge of plastic surgery. He takes an informative approach to each consultation, and through open dialogue and communication, he helps his patients decide on a treatment plan that meets their needs.