Posted on 02 May 2017
LET'S FACE IT, BREAST AUGMENTATIONS HAVE BEEN AROUND A LONG WHILE, BUT SO HAVE THE OLD WIVES TALES AND SUPPOSED TRUTHS THAT SURROUND THEM. LET'S TRY TO CLEAR THOSE FALSEHOODS UP AND MAKE YOU FEEL COMFORTABLE AND EDUCATED IN THE DECISION THAT YOU ARE ABOUT TO BE MAKING. LET'S LOOK AT THE QUESTIONS YOU MAY BE ASKING AND ANSWER THEM HONESTLY. AFTER ALL, THIS MAY WELL BE ONE OF THE BIGGER DECISIONS OF YOUR LIFETIME.
Myth # 1: "Your breasts won't feel natural."
This is simply not true. Modern advances are starting to blur the line between real breast tissue and artificial implants. The newest silicone and cohesive gel (gummy bear) implants feel natural – just like the real thing. Think about it – if surgeons were using hard, unnatural pieces of plastic, would breast augmentation be so common?
Myth #2: "Silicone implants are dangerous!"
Yes, it's true that the FDA once removed silicone implants from the market. HOWEVER, after extensive testing, scientists have concluded that silicone implants are safe! Silicone is approved for breast augmentation in all women over the age of 22, and breast reconstruction for all women, regardless of age. Hundreds of thousands of women are currently enjoying a happier life with silicone implants, and that number is increasing every day.
Myth # 3 "You will have to replace your implants multiple times over the course of a lifetime."
This one is completely false. Both silicone and saline implants are designed to be sustainable. Unless you have a desire to go bigger or smaller in the future, there's no reason to replace your implants unless you have a very, very rare complication, or the implants burst, which is exceedingly rare.
Myth #4 "You will have no nipple sensation after breast implant surgery."
The bigger your implants, the higher the chance you may temporarily lose some sensation in your nipples. That's because your implants stretch the nerves in your chest. However, you will regain sensation as your body becomes used to your new chest.
Myth #5 "Breast augmentation surgery is so common that any surgeon can do it."
It takes a professional with years of experience, training, and a dedication to serving his patients to have amazing results — someone who takes the time to help you choose the best size, shape, material, incision site, and recovery plan to meet your unique needs and desires.
Contact Dr. Keith Neaman About Breast Augmentation Surgery
Choosing a board-certified surgeon for your augmentation is critical to achieving the best results and minimizing your risk of complications. Dr. Keith Neaman is board-certified and has an amazing staff of seasoned professionals to ensure that you achieve maximum results. If you are considering breast augmentation and are ready to find out more, contact Neaman Plastic Surgery at (844) 338-5445. You can be assured you will get honest answers and the very best of care.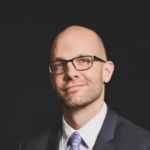 Dr. Neaman is a board-certified plastic surgeon that specializes in surgical body contouring. He prides himself on being on the cutting edge of plastic surgery. He takes an informative approach to each consultation, and through open dialogue and communication, he helps his patients decide on a treatment plan that meets their needs.