Posted on 22 Jan 2019
It can be difficult trying to squeeze your gym routine into your hectic day. You barely have time for lunch as it is. But if you want those muscles you have to do what you got to do, right? Well, not anymore. What if we told you that you can finally have the sculpted body you want without stepping foot in the gym or breaking a sweat? Sounds too good to be true, doesn't it? Neaman MediSpa is proud to offer Emsculpt Body Toning to patients in and around Salem, Oregon.
Say No To Squats And Turn To Emsculpt
Okay, so what exactly is Emsculpt? It's a revolutionary non-surgical body toning treatment that gives you all the benefits of working out but with no sweat and just a 30-minute session. Emsculpt uses electromagnetic energy via paddles to force your muscles to contract in much the same way as traditional exercise does. When your muscles contract they cause your muscle fibers to break down, hence why you're sore after a long hard workout. As your body takes time to repair itself, your muscles increase in size. Emsculpt Body Toning creates tiny injuries in your muscle fibers thus helping you create more muscle.
The Benefit of Emsculpt Over The Gym
Emsculpt Body Toning is like a perfect workout and then some. It's virtually impossible for someone to go to the gym and do perfect squats, lunges, and crunches every single time. Poor form and workout injuries don't do your body any favors. It prevents your muscles from increasing only causing you pain and aggravation. Emsculpt gives you 20,000 muscle contractions in one treatment, that's the equivalency of doing 20,000 perfect sit-ups or squats in 30 minutes. Not even a professional athlete could accomplish that. Emsculpt can target your abdomen, butt, and thighs to give you the perfect gym body.
Who Is An Ideal Candidate For Emsculpt?
Emsculpt is not for weight loss. It's for healthy individuals who have difficulty hitting the gym four days a week to achieve results. Two sessions a week for two weeks is recommended. After just four sessions you can begin to see successful results that will give you a shapely silhouette. However, you will need to have follow up appointments every six months to maintain results and you should follow a healthy and active lifestyle. Muscles cannot be seen under fat.
Learn More About Emsculpt At Neaman MediSpa
Emsculpt non-surgical body toning is only offered at premium medical day spas such as Neaman MediSpa. To learn more about this new revolutionary body contouring procedure, contact Neaman MediSpa at 844-338-5445 to schedule a consultation. Getting fit has never been easier!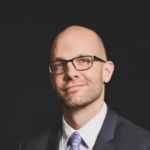 Dr. Neaman is a board-certified plastic surgeon that specializes in surgical body contouring. He prides himself on being on the cutting edge of plastic surgery. He takes an informative approach to each consultation, and through open dialogue and communication, he helps his patients decide on a treatment plan that meets their needs.