Posted on 16 Aug 2018
Mommy makeovers are becoming increasingly popular amongst moms. They're designed to combine a number of procedures to correct cosmetic changes caused by pregnancy, including deflated breasts, stretch marks, and loose, slightly sagging abdominal skin. Because of the name, many patients write off mommy makeovers as an option assuming it's just for mothers. These changes to the body, however, aren't exclusive to just mothers. Weight fluctuations, aging, and genetics, can plague everyone leaving them with cosmetic flaws to be corrected or enhanced. That's why anyone can elect to have a mommy makeover at Neaman Plastic Surgery to restore their body to their previous figure or to a curvier shape they have always wanted.
Contouring Procedures for Moms or Non-moms
A Mommy makeover is a convenient package of body contouring procedures that eliminates time and money for women looking to reshape their contours with multiple procedures. A traditional mommy makeover consists of surgeries that mainly focus on the breast and stomach region as they are the most affected during pregnancy and childbirth. Breastfeeding can leave the breasts lacking volume while pregnancy can overstretch the abdominal skin and weaken the abdominal muscles. The same goes for a woman, however, without children who have experienced either significant weight loss or weight gain. For that particular woman, her combination of surgeries would look a lot like a mommy makeover including the following procedures:
Breast augmentation to help restore volume and provide a more proportionate and rejuvenated appearance to the breasts. This sometimes includes a breast lift to get rid of sagging breast tissue and skin.
Tummy Tuck to revitalize the abdominal region. With extreme weight fluctuations (as well as pregnancy) the abdominal skin stretches to the point of no repair. Meaning it has lost its elasticity and is unable to return to its former taut form. A tummy tuck removes the loose skin and pulls the abdomen tight creating a flat and toned stomach.
Liposuction aids in removing stubborn fat resistant to diet and exercise that has been left over after achieving successful weight loss.
A Makeover for All Women
No matter your age or your chosen lifestyle, if you have several procedures you'd like to combine into a packaged deal, you can elect to have a mommy makeover. All women deserve to have beautiful feminine bodies with striking contours. And with the expertise and skilled-hands of Salem plastic surgeons Dr. Keith Neaman and Dr. Dustin Christiansen, women, no matter if they are a mother or not, can obtain the results they want and deserve. So, whether you have children in tow or not, contact Neaman Plastic Surgery at (844) 338-5445 to start creating your mommy makeover treatment plan.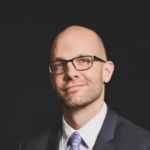 Dr. Neaman is a board-certified plastic surgeon that specializes in surgical body contouring. He prides himself on being on the cutting edge of plastic surgery. He takes an informative approach to each consultation, and through open dialogue and communication, he helps his patients decide on a treatment plan that meets their needs.