Posted on 02 Jun 2017
OF COURSE, THE SPECIFICS OF YOUR RECOVERY AND THE DURATION OF TIME YOU WILL NEED TO SPEND RESTING WILL ALL DEPEND ON THE NATURE (AND THE AMOUNT) OF PROCEDURES INCLUDED IN YOUR MOMMY MAKEOVER / TUMMY TUCK PACKAGE THAT YOU DECIDE UPON WITH DR. NEAMAN, WHO IS LOCATED IN THE SALEM AREA.IF YOU HAD A BREAST SURGERY, YOU WOULD LIKELY BE FITTED WITH A SURGICAL BRA THAT MUST BE WORN THROUGHOUT YOUR RECOVERY. IF YOU HAD A TUMMY TUCK, YOU WOULD BE INSTRUCTED TO WEAR AN ABDOMINAL BINDER TO HELP CONTROL ANY SWELLING AS WELL AS SUPPORT THE NEW CONTOURS OF YOUR WAIST. ADDITIONAL COMPRESSION GARMENTS WILL OFTEN BE REQUIRED TO BE WORN WHERE LIPOSUCTION WAS PERFORMED. CLEARLY, YOU MAY WALK OUT OF YOUR SURGERY WITH A FULL WARDROBE OF COMPRESSION AND BINDING GARMENTS TO KEEP ALL YOUR NEW SHAPES IN THE RIGHT PLACES.IN SOME CASES, DRAINS MAY BE PLACED AT THE INCISION SITES OF YOUR VARIOUS SURGERIES, ESPECIALLY A TUMMY TUCK, TO HELP COLLECT ANY EXCESS FLUIDS. YOUR BODY WILL PROBABLY BE SWOLLEN AND BRUISED NEAR THE SITES OF YOUR SURGERIES, SO YOU'LL LIKELY BE ABLE TO EASE SOME OF THE DISCOMFORTS WITH COLD COMPRESSES AND ICE PACKS. BECAUSE OF THE SWELLING, YOU MAY NOT NOTICE THE DIFFERENCE YOUR PROCEDURE HAS MADE TO YOUR NEW BODY AT FIRST. AS THE SWELLING AND REDNESS SUBSIDE, YOUR NEW FIGURE WILL EMERGE, AND YOU'LL FALL IN LOVE WITH YOUR FIRMER AND MORE YOUTHFUL-LOOKING BODY.
Managing Your Kids During The Tummy Tuck And Mommy Makeover Recovery
Six weeks is a long time for anyone in regards to anything. But, when you are a mother with children living at home, no matter what their ages are, you're going to encounter issues during this recovery period. If you have your surgery at a fairly young age, you may be dealing with small children who just won't be able to understand what is up with mommy.
Before having any surgery, you need to reach out for assistance from friends and family. Most tummy tucks are done on an outpatient basis, though some more extensive surgeries may require an overnight stay. This is a major abdominal surgery, so recovery time is a bit longer than with other procedures. Because of this, you can expect to experience discomfort or pain for the first week or two. You'll be required to spend the days immediately following surgery resting at home.
If you have small children, you'll need to arrange for full-time help for at least the first two weeks after your tummy tuck. Returning to work should be delayed for between two and four weeks, depending on your job. If your occupation requires any physical activity, you may need to take the full four weeks to recover before returning to work.
Schedule a Tummy Tuck with Dr. Keith Neaman, Salem, Oregon
Dr. Neaman is a well renowned and highly training surgeon in the Salem area. Should you be ready to move forward with your bucket list idea, whether breast lift, breast augmentation, tummy tuck or another surgical procedure, please call Salem Plastic Surgeon Dr. Keith Neaman at (844) 338-5445.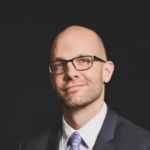 Dr. Neaman is a board-certified plastic surgeon that specializes in surgical body contouring. He prides himself on being on the cutting edge of plastic surgery. He takes an informative approach to each consultation, and through open dialogue and communication, he helps his patients decide on a treatment plan that meets their needs.