Posted on 22 Jun 2017
WITHOUT A DOUBT, WHEN YOU HAVE A MOMMY MAKEOVER, OR ANY TYPE OF SURGERY, THE AFTER EFFECTS CAN BE CHALLENGING AND UNEXPECTED. MANY PEOPLE FOCUS ON RESULTS INSTEAD OF WHAT IS GOING TO OCCUR IN ORDER TO GET THOSE RESULTS.CARING FOR YOURSELF IS HARD TO DO AS A MOTHER, SO WHEN IT'S MANDATED BY A PHYSICIAN, MOST MOMS JUST DON'T KNOW HOW TO MANAGE IT. THAT IS WHY IT IS NECESSARY, IF NOT IMPERATIVE TO BE PREPARED FOR A MAJOR SURGERY, SUCH AS A MOMMY MAKEOVER.
Mommy Makeover Expectations
The surgery labeled "Mommy Makeover" is really more of an "all inclusive" term for many different surgeries, all of which combine to help mothers reclaim their bodies after childbirth and breastfeeding. When you have a consultation to plan your own Mommy Makeover, the procedures included will be tailored to your specific needs.
Some of the procedures most typically included in a Mommy Makeover would be breast enhancements, usually a breast lift and/or breast augmentation; liposuction to remove excess fat from various locations; and a tummy tuck to tighten the skin and muscles of the abdomen. Of course, other procedures for the rest of the body and even the face may be added to your surgery.
Mommy Makeover Recovery
Full recovery from a Mommy Makeover can take up to six weeks but may change slightly based on the procedures included in your package. Most patients return to work in one to two weeks, but, it is always best to follow your doctor's specific orders. Mommy Makeovers are a highly specialized type of surgery, so it's important to discuss such details directly to avoid complications or injury.
No matter what procedures you may request with your mommy makeover, make sure you do your homework. Know what is involved with each procedure and the results you should expect. Everyone is different and it is vitally important to have frank discussions with your surgeon.
Mommy Makeover Surgery Consultation at Neaman Plastic Surgery
If you are ready to examine the possibility of a mommy makeover with a tummy tuck, liposuction and breast augmentation in your life, it's time to give Dr. Neaman a call at (844) 338-5445. He and his dedicated staff can walk you through all the steps to a beautiful new you.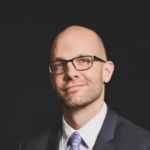 Dr. Neaman is a board-certified plastic surgeon that specializes in surgical body contouring. He prides himself on being on the cutting edge of plastic surgery. He takes an informative approach to each consultation, and through open dialogue and communication, he helps his patients decide on a treatment plan that meets their needs.