Posted on 13 Jul 2017
WITH OUR HECTIC SCHEDULES INCLUDING JOBS, CHILDREN, AND TAKING CARE OF OUR HOMES, IT 'S HARD TO FIND TIME FOR PLASTIC SURGERY AND A MOMMY MAKEOVER. WHEN YOU DO LOCATE THE TIME TO TAKE CARE OF SOMETHING THAT HAS BEEN BOTHERING YOU, YOU WANT TO TAKE ADVANTAGE OF GETTING MULTIPLE PROCEDURES DONE AT ONE TIME.
A Mommy Makeover Combination Procedure
The Mommy Makeover fixes the dilemma of which procedure to have when. In previous years, women had to have multiple surgeries, but now more procedures can be performed all at once. One of the most popular questions we hear after going over various options is "Can I get those all done together?" More than ever before, we are now able to say "Yes." When a patient is having to undergo surgery and requires anesthesia, it makes sense to do what we can safely at the same time.
Tummy Tuck and Breast Lift Combination
The Mommy Makeover typically includes a tummy tuck and a breast lift. The belly and breasts are the two most common areas affected by pregnancy as they are both stretched and don't often return to pre-pregnancy appearance. Now you can regain your glam by lifting your sagging breasts and doing away with your loose abdomen.
Mommy Makeover Consultation with Neaman Plastic Surgery in Salem, OR
If you are ready to talk with the top plastic surgeon in Salem, Oregon, contact us for a consultation, and we'll be happy to discuss any questions or concerns you might have about getting a Mommy Makeover. Dr. Keith Neaman's experience and expertise can help make an informed decision. Call Neaman Plastic Surgery at (844) 338-5445 to schedule your private consultation.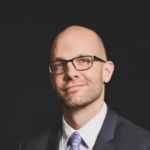 Dr. Neaman is a board-certified plastic surgeon that specializes in surgical body contouring. He prides himself on being on the cutting edge of plastic surgery. He takes an informative approach to each consultation, and through open dialogue and communication, he helps his patients decide on a treatment plan that meets their needs.