Posted on 20 Nov 2017
The Mommy Makeover has become the "go to" procedure after your family is complete. It's a fact; many women struggle with their post-pregnancy bodies. They find themselves with the family they have always wanted, but here they stand with a body they are no longer happy with. When working out and dieting proves fruitless, more and more women are turning to plastic surgery for help. If you are considering a tummy tuck, liposuction, breast lift or breast augmentation, you likely have many questions that you need answers to.
Q. What is a Mommy Makeover and what procedures are included in one?
A. A Mommy Makeover uses multiple procedures to make the breast and abdomen areas appear more youthful. This often means fixing the issues caused by pregnancy. This can include loss of volume or sagging in the breasts or excess fatty tissue or loose skin in the stomach and hips. The procedures usually considered in a mommy makeover is a tummy tuck, breast lift and /or breast augmentation, and liposuction.
Q. What Is the recovery period after a Mommy Makeover?
A. Obviously, you should expect to have bruising and swelling. The majority of the bruising and swelling will have subsided by three weeks after your Mommy Makeover, but the complete resolution will take up to 6 months. Typically, the scars will heal in a very methodical manner. For the first 6 to 8 weeks the scar becomes red as the body heals. After that stage, however, the scars become much less red and thinner. Complete scar maturation can take up to one and a half years.
Q. How painful is a Mommy Makeover?
A. Breast procedures are fairly tolerable. Many compare the discomfort after breast surgery as being similar to the engorgement that is associated with breastfeeding. Mastopexy or breast lift discomfort is similarly tolerable, as is liposuction. Recovery from an abdominoplasty is variable, and the first couple of days after the procedure may require bed rest. Activity gradually increases after this. Measures such as pain pumps and long-lasting local anesthetic injections in the abdominal wall are available and very helpful.
Dr. Keith Neaman is a board certified plastic surgeon with years of experience and a loyal following of satisfied patients. He and his staff of highly qualified professionals make Dr. Neaman's practice, serving Salem and surrounding areas, highly sought after for any and all procedures. For your Mommy Makeover consultation call (844) 338-4445.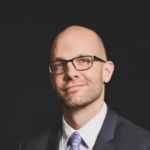 Dr. Neaman is a board-certified plastic surgeon that specializes in surgical body contouring. He prides himself on being on the cutting edge of plastic surgery. He takes an informative approach to each consultation, and through open dialogue and communication, he helps his patients decide on a treatment plan that meets their needs.