Posted on 02 May 2019
Microneedling is a simple and proven way to encourage collagen production in the skin, resulting in a younger-looking, revitalized face. It's one of the most popular treatments at Neaman MediSpa, but pairing it with the unique approach that platelet-rich plasma (PRP) techniques provide is part of what earned this clinic many "Best Of" awards over the years. 2019 results are pending, but we are hopeful that we won again for Best MediSpa.
Microneedling works by micro-puncturing the skin, which makes the body immediately get to work healing the injured area. However, it doesn't hurt. The needles are so tiny that it's a comfortable and fast procedure. If you really want to optimize results, you can pair microneedling with PRP. At Neaman MediSpa, there's a unique way to make the most of those platelets and growth factors in your blood.
With PRP, a small vial of blood is taken from the client. It's spun in a centrifuge to separate the platelets from the rest of the blood products. As soon as an area of the face is treated with microneedling, the PRP solution is applied directly (and topically) to the site. This means no injection. Since the area has been recently injured, it's the perfect time for a client's PRP to be absorbed into the injuries to enhance further the body's natural ability to heal—and reveal younger-looking skin.
Microneedling and PRP both utilize the body's healing powers to create stunning aesthetic results. These results continue to flourish over the next few weeks as the skin continues to heal and collagen is produced.
A session takes about 30 minutes, and there is no downtime. Clients can immediately return to work, go to the gym, or run errands. If you're looking for a MediSpa treatment that's fast, effective, and requires nothing but your own body to achieve great results, combining microneedling with PRP might be for you.
Schedule a Complimentary Consultation Today!
Schedule your complimentary consultation today, and learn more about available procedures. Call Neaman MediSpa at 844-338-5445 and discover what the top MediSpa in the Salem, OR and Corvallis, OR areas can do for you and your skin goals.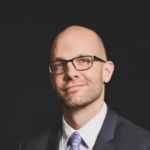 Dr. Neaman is a board-certified plastic surgeon that specializes in surgical body contouring. He prides himself on being on the cutting edge of plastic surgery. He takes an informative approach to each consultation, and through open dialogue and communication, he helps his patients decide on a treatment plan that meets their needs.