Posted on 17 Sep 2019
Micro-needling is a minimally invasive skin treatment that is performed by a dermatologist. It is a recommended solution for those who suffer from a variety of skin issues such as acne scars, wrinkles, rosacea, stretch marks, cellulite, and skin pigmentation. It is a long term solution for improving the look and feel of your skin when performed by a professional.
People will often spend hundreds or even thousands of dollars on skincare solutions such as scrubs, wraps, and creams only to find that they get little or no results. It can be frustrating to spend so much time and money on products that make false claims. Most skin conditions require professional help due to the nature of how skin tissue responds to treatment. It is important to seek out a licensed skin care facility for safe and effective results.
Micro-Needling Process
Micro-needling is performed in a medical office setting. The device used for the application if called a derma roller, and it is a common device used in the process. The derma roller contains very fine needles used to create tiny punctures on the skin's surface. While it may seem strange to create punctures in the skin, there are a number of ways that this treatment works.
When the micro-needle treatment is used, it causes the increased production of collagen. This increase helps the skin to heal itself and gives the surface a plump, smooth texture. This is how micro-needling can reduce the look of wrinkles, cellulite, and scars. The microneedle treatment also causes the growth of new skin over time, which will give the skin a youthful glow as the scars and spots disappear. The hair follicles are also stimulated by the process, creating new hair growth. Skin circulation is also improved after treatment, further promoting new skin growth.
The process of micro-needling also allows for beneficial creams and lotions to be applied directly into the layers of the skin. The punctures in the skin help with the absorption of these additional products. Micro-needling can be used in conjunction with light therapy to remove deep acne scars and other skin problems. After the micro-needling is complete, the skincare professionals apply healing products to help promote the skin's fast recovery from the procedure.
Micro-needling is a cost-effective and safe treatment that is becoming more popular. People who have used this process see results soon after the skin has healed. Future treatments will help with long term solutions, and in some cases, the eradication of the skin issue altogether. Micro-needling can be used in addition to other treatments for smooth, new skin.
For More Information, Schedule a Free Consultation Today!
A free consultation by one of our expert aestheticians is a service we provide for all potential patients.  To learn more, call us at 844-338-5445 or visit our Contact Us Page.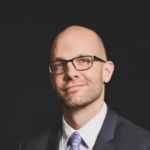 Dr. Neaman is a board-certified plastic surgeon that specializes in surgical body contouring. He prides himself on being on the cutting edge of plastic surgery. He takes an informative approach to each consultation, and through open dialogue and communication, he helps his patients decide on a treatment plan that meets their needs.