Posted on 02 Aug 2016
Plastic surgery has continued to evolve in its perception ever since its creation after the first World War. It was once viewed very negatively and as something to hide because it was perceived as being very self-indulgent. Women were the first to jump on the plastic surgery bandwagon, recognizing it as a positive approach to self-esteem and for a better quality of life. As time goes on, men have seen the effects on their wives and they are liking what they see.
Some of the increase in the male population becoming interested in plastic surgery can be related to baby boomers who have taken good care of themselves and they desire to look as good as they feel. And, of course, there are those men who don't necessarily want their wives looking better than they do, after she has undergone rejuvenation procedures, so they ultimately decide on surgery as well.
Some of the most common procedures requested by men are Blepharoplasty (eyelid rejuvenation), neck lifts, rhinoplasty, chin augmentation, liposuction and gynecomastia (breast reduction). In addition, botox and fillers have become more popular with men as well.
Clearly, plastic surgery and face rejuvenation has become mainstream. It is no longer just for women. Society finds itself in a position of living longer than ever before with better life quality and we are remaining active and engaged longer than ever before. Having said that, we are also enjoying the fact that plastic surgery itself has evolved, ensuring that board-certified plastic surgeons are well-trained and perform safe, predictable surgeries with excellent outcomes.
Men have stepped up to the plate and are now experiencing the effects of rejuvenation procedures that women have been privy to for so many years. If you are a man or know a man who is considering a procedure, we encourage you to contact a board certified plastic surgeon and consult with them regarding your concerns and expectations. Today is the very first day of the rest of your life…live it the way you want to.
Contact Neaman Plastic Surgery
Dr. Keith Neaman is a board certified plastic surgeon helping patients living in or near Salem, Oregon. Contact his office today if you'd like to schedule a consultation – 844-338-5445.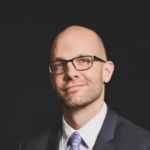 Dr. Neaman is a board-certified plastic surgeon that specializes in surgical body contouring. He prides himself on being on the cutting edge of plastic surgery. He takes an informative approach to each consultation, and through open dialogue and communication, he helps his patients decide on a treatment plan that meets their needs.