Posted on 15 Nov 2018
You say spa; we say relaxation! And now is the perfect time to treat yourself to a little R and R. It's kind of the calm before the storm – the storm being the bustling holiday season. When you're trying to decide where to go to get your rejuvenation on, it can be a little confusing. Do you go to a medispa, such as Neaman MediSpa, or just a regular day spa? We know, they both say spa, but there is some considerable difference between the two that you need to keep in mind when booking your next appointment.
MediSpa – The Best of Two Worlds
Most people are familiar with the idea of a spa. It's a place where you can go and get pampered with massages, wraps, facials and manicures/pedicures. Pure relaxation at its best. A medispa, however, is a combination of a relaxing day spa and a medical clinic. It's kind of the best of both worlds because you not only get to be pampered and rejuvenate your skin and body, but you get to do so with medical-grade treatments, such as Botox, microdermabrasion, microneedling and non-invasive body contouring.
Medispas are operated under the care of a licensed medical professional with all treatments performed by trained specialists that have expert knowledge that goes beyond their scope of work. For example, both a day spa and medispa have licensed aestheticians, but at a medispa, aestheticians are knowledgeable on medical-grade skin care lines that you can usually find at a dermatologist's office. Day spa products used and sold are not medical grade and tend to produce less effective results as they are typically used for pampering and quick fixes. Medispa treatments are performed to create long-lasting results, especially when it comes to skin care treatments such as laser hair removal and laser-based acne treatments.
What you need to ask yourself is, "are you looking for a treatment that just pampers or are you looking for real, long-term results?" Spas are wonderful as well as medispas just with the added advantage of being able to offer patients a combination of services. Bottom line, choose the environment that best suits your needs and sit back and relax.
Relax and Get Rejuvenated at Neaman MediSpa #1 MediSpa of Mid-Valley
No matter what your needs are, Neaman MediSpa has got you covered. With a wide range of services and a relaxing and inviting environment, you'll leave our offices feeling renewed. Contact Neaman MediSpa at 844-338-5445 to schedule a consultation with one of our skilled experts and see what all we have to offer to help you look and feel your best.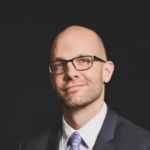 Dr. Neaman is a board-certified plastic surgeon that specializes in surgical body contouring. He prides himself on being on the cutting edge of plastic surgery. He takes an informative approach to each consultation, and through open dialogue and communication, he helps his patients decide on a treatment plan that meets their needs.