Posted on 29 Aug 2017
We all want to look our best, but sometimes it takes more than eating right, moisturizing daily and avoiding the sun. MediSpa treatments can give your face a much-needed boost without surgery or downtime. Whether you want to reduce the appearance of wrinkles or scarring, improve your skin's tone or brighten dull skin, there are many options available to you.
Ready to book your MediSpa treatment? Read on to learn more about some of the procedures that can improve the appearance of your face while boosting your self-confidence.
Kybella
Some of us struggle with a double chin. This extra fat under the chin can make you look heavy, but it's difficult to get rid of. Fortunately, Kybella can help. Kybella is an injectable specially formulated to treat extra fat under the chin. This FDA-approved treatment is made of deoxycholic acid, which is produced by the body to absorb fat cells. The procedure takes just 20 minutes, and only one or two treatments are needed to achieve the desired outcome.
Botox
Botox is the top cosmetic treatment, and for good reason. It minimizes the appearance of wrinkles, fine lines and crow's feet and keeps new wrinkles from forming. Botox is a purified protein that weakens muscles that cause wrinkles. It can be used virtually anywhere on the face and requires no downtime. You can look younger and more refreshed on your lunch break.
Dermal Fillers
You can plump up sagging skin with dermal fillers. Radiesse, Restylane, and Sculptra are just some of the injectables that can add volume to your face and make you look more youthful. They work well on moderate to severe wrinkles and deep creases in the face. They are FDA-approved and safe and can last one year or longer.
Laser Hair Removal
If you're tired of peach fuzz and facial hair, remove it for good with laser hair removal. Laser hair removal uses beams of light to destroy the actual hair follicle without affecting the skin. Most patients need 6–8 treatments to remove the hair for good.
Peels
Facial peels are a great way to reveal radiant skin. They exfoliate the skin to remove dead cells and penetrate the various layers to boost collagen production and transform skin to a new level. There are many types of peels available, depending on your skincare concerns. A peel takes no longer than an hour. Once done, your face will feel more refreshed and have a more even tone and texture.
Treat Your Face at Neaman MediSpa in Salem
The face is exposed to various elements, making it susceptible to wrinkles, skin discoloration and collagen loss. Neaman MediSpa offers injectables and peels to help your face feel refreshed and youthful. Call Neaman MediSpa at (844) 338-5445 to treat your face to one of our various treatments.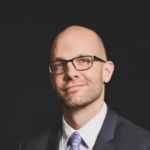 Dr. Neaman is a board-certified plastic surgeon that specializes in surgical body contouring. He prides himself on being on the cutting edge of plastic surgery. He takes an informative approach to each consultation, and through open dialogue and communication, he helps his patients decide on a treatment plan that meets their needs.