Posted on 28 Feb 2017
Restylane, Juvederm, Radiesse, Sculptra and Perlane are all dermal fillers, but what does each of them do differently? As a patient considering having a dermal filler procedure, it is important that you are informed about each type of dermal filler available to you.
Just as Botox is, fillers are also an injectable treatment. However, fillers differ in that they are used to "fill in" or plump up areas while Botox relaxes facial muscles. Fillers are used in soft tissue areas to restore the look of youthfulness by restoring volume as well as filling in folds and wrinkles. Whatever you feel you need that would improve your appearance, there is a filler that can help you attain it.
Many modern dermal fillers have slightly different properties, useful in achieving different goals.
Restylane
Restylane is a widely used dermal filler made from hyaluronic acid. Restylane is a natural sugar that binds to the body's natural store of water to enhance the skin by plumping it and smoothing it, to give it a youthful appearance. Wrinkles and creases around the lips as well as under and around the eyes are improved effectively with Restylane.
Juvederm
Like Restylane, Juvederm is also made from hyaluronic acid and does all that Restylane does. However, there are two types of Juvederm: Juvederm Ultra, which is used for moderately deep facial wrinkles and to add volume to lips, while Juvederm XC is a more dense formula, used for much deeper facial folds.
Radiesse
Radiesse is a longer lasting dermal filler consisting of small calcium particles suspended in a gel. This filler not only smoothes wrinkles but stimulates the growth of collagen, which is a natural plumper.
Sculptra
Sculptra is one of the longest lasting fillers, and it also stimulates collagen growth. It smoothes wrinkles and folds and is particularly good with the deep folds, such as the "marionette lines" running from the nose to the chin.
Perlane
Known as the "sister" product to Restylane, Perlane is a product containing hyaluronic acid, but the particles are larger, making it perfect for even deeper and more pronounced wrinkles. This filler is also used to enhance lip volume.
Variety in Dermal Fillers
Many people believe that when it comes to Botox and fillers that only one can or should be used. This belief is far from the truth. They are better when the work together and enhance one another. Botox and dermal filler injections perform differently – therefore, when used in conjunction with each other, they provide a very soft and natural looking improvement in appearance and other age-related cosmetic concerns.
Free Dermal Filler Consultation at Neaman MediSpa
If you want to learn more about dermal fillers, contact Neaman Medispa for a complimentary consultation so that we may walk you through all the possibilities that await. With our talented and artistic staff, we can assist you in finding the best techniques and products to help you achieve your cosmetic goals – 844-338-5445 .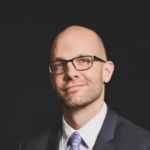 Dr. Neaman is a board-certified plastic surgeon that specializes in surgical body contouring. He prides himself on being on the cutting edge of plastic surgery. He takes an informative approach to each consultation, and through open dialogue and communication, he helps his patients decide on a treatment plan that meets their needs.