Posted on 12 Apr 2019
If you have spent months, possibly years, trying to achieve your weight loss goals and have been successful in doing so, you may be finding yourself with some excess loose skin that is hiding your accomplishment. Fortunately, a body lift from Neaman Plastic Surgery can remove the excess folds of skin to help you put the last touches on your newly contoured body. But when is the best time to undergo a body lift following your weight loss journey? Here's a guide to help answer that very question.
Wait Until You Are Finished Losing Weight
Salem plastic surgeons Dr. Keith Neaman and Dr. Dustin Christiansen will work with you to determine when is the best time for you to have a body lift, also called a circumferential tummy tuck because it treats all the way around your body. To be cleared for a body lift, you should be at a stable weight and be finished losing weight. This is because the more weight you lose the more hanging skin you will end up with. The last thing you want, is to have a body lift only to develop excess skin months later in which you will need to have removed thus requiring a second surgery.
Adopt A Healthy Lifestyle
A body lift is major surgery and not one that should be taken lightly. It can produce dramatic results; however, you must be dedicated to maintaining your results and the best way to do that, is to start living a healthy lifestyle. You should be committed to following a good diet and exercise regimen. Many patients following extreme weight loss and who begin to see their body transform into a thinner and leaner version of their own, become inspired to adopt good, healthy habits. Adding a tummy tuck, thigh lift or liposuction to your body lift can also help to encourage you further to live a healthier lifestyle as you will achieve extra definition.
Discuss Your Body Contouring Options At Neaman Plastic Surgery
We congratulate you on losing the weight and taking a step in the right direction to a better you. If you have excess skin that is left over from your weight loss accomplishment, contact Dr. Neaman or Dr. Christiansen to find out if you're a good candidate for a body lift or another one of our body contouring procedures. Take the final step in your weight loss journey and show off that slim and contoured physique. Call 844-338-5445 today!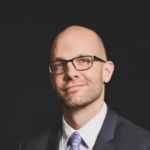 Dr. Neaman is a board-certified plastic surgeon that specializes in surgical body contouring. He prides himself on being on the cutting edge of plastic surgery. He takes an informative approach to each consultation, and through open dialogue and communication, he helps his patients decide on a treatment plan that meets their needs.