Posted on 06 Jun 2015
Suction Lipectomy (liposuction) serves as the gold standard for the removal of a large volume of fat from various problem areas of the body such as the thighs, abdomen, waist and neck. Liposuction is a very powerful tool used in contouring the body and providing a pleasing shape. It is also used to treat male gynecomastia.
However, liposuction is an extremely technically demanding procedure and should therefore be performed by a well-trained plastic surgeon, such as those at Neaman Plastic Surgery here in Salem, OR. Be careful of non-plastic surgeons offering liposuction as this can often result in difficult to treat contour irregularities and residual fat collection. "Often patients who seek consultation after badly performed liposuction are left with uncorrectable problems" says Dr. Keith C. Neaman.
There are many new machines that claim to provide spectacular results in fat reduction with limited downtime. Be wary of these machines as they often provide limited benefit. To find out which one is best for you or if you have any other question regarding liposuction, please contact Neaman Plastic Surgery to schedule a consultation. We can help wade through all the aggressive marketing to provide you with medical facts allowing you to make an informed decision.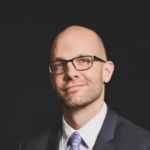 Dr. Neaman is a board-certified plastic surgeon that specializes in surgical body contouring. He prides himself on being on the cutting edge of plastic surgery. He takes an informative approach to each consultation, and through open dialogue and communication, he helps his patients decide on a treatment plan that meets their needs.