Posted on 31 Dec 2018
Are your breasts causing you to be self-conscious and feel down about your appearance? Have they lost their firmness and started to sag? If so, a breast lift from Neaman Plastic Surgery may be the solution you need to restore your breasts to their youthful, perky bustline. A breast lift can do wonders not just for your overall appearance but also your self-confidence.
Why Breasts Sag
Sagging is often associated with breasts later in life, but why? What exactly causes breasts to sag? Pregnancy and childbirth can both contribute to breasts slightly sagging a bit more. This is due to the breasts going through the process of producing milk in preparation to nurse. When they become enlarged from the milk, the breast skin stretches. Sometimes the skin is stretched to the point of no repair and when the body stops producing milk the breasts are left looking deflated.
Breasts can also begin to sag simply as a result of the natural aging process. As we age, our body stops producing as much collagen as it once did. Collagen is a protein that helps to keep skin healthy, strong and elastic. When collagen levels decline, skin (including breast skin) loses its elasticity and becomes loose. When this happens to your breast skin, your breasts begin to sag because of the weight of the breast tissue pulling on the already loose skin. Extreme weight loss is also a culprit to sagging breasts.
Perk Up Your Breasts and Confidence With a Breast Lift
A breast lift removes the loose excess skin from the breasts and helps to reshape the remaining breast tissue, while the natural breasts are lifted on the chest wall to a more pleasing position. During your breast lift, your nipples may also be resized or repositioned to correct asymmetry. Breast implants are commonly inserted during a breast lift to help increase volume and firmness. During your consultation, Salem plastic surgeons Dr. Keith Neaman and Dr. Dustin Christiansen will discuss your options and will help you decide whether you would be better served by combining breast augmentation with your breast lift to achieve your aesthetic goals.
Contact Neaman Plastic Surgery Today!
A breast lift can restore your bustline and confidence. Following your procedure, you will have lifted and fuller breasts that will make you look years younger. Don't hide your breasts any longer, contact Neaman Plastic Surgery at 844-338-5445 and get started on lifting your breasts and confidence. You deserve to look and feel good.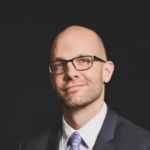 Dr. Neaman is a board-certified plastic surgeon that specializes in surgical body contouring. He prides himself on being on the cutting edge of plastic surgery. He takes an informative approach to each consultation, and through open dialogue and communication, he helps his patients decide on a treatment plan that meets their needs.