Posted on 12 Oct 2017
From acne to age spots, over the years our skin needs some TLC – and now with the Hollywood peel, aka the Spectra peel, our skin can breathe a sigh of relief.
Acne, the bane of 85 percent of adolescents and 30 percent of adults, has a new and powerful enemy. It's called the Spectra Laser Peel. While the Spectra may be tough on acne, it's amazingly gentle on your skin. In fact, it's a no downtime, a nearly painless intervention that takes only 10-20 minutes out of your day. Best of all, it is clinically proven to reduce all types of active acne, prevent future breakouts, reduce the size of pores, lightens sun damage – and the list goes on.
How Does The Spectra Laser Work On Acne?
The Spectra Laser Peel utilizes both mechanical and thermal exfoliation to precisely remove 40 to 60 mm of tissue from the skin. It reduces sebum by disrupting its production in the sebaceous gland. FYI – sebum is that nasty stuff that clogs pores and causes breakouts.
For those patients who have suffered from severe acne, the action of the laser has yet another advantage. Through gentle exfoliation, it can significantly smooth and reduce the appearance of acne scars.
Let's be clear – this is not just for acne sufferers. Patients without acne can benefit in a big way. Through both the mechanical and thermal exfoliation, the Spectra Laser Peel can help you get brighter, younger-looking skin. Additionally, it stimulates the production of collagen!
The Spectra can also be used to treat melasma, those unsightly brown facial patches that can arise from pregnancy, birth control pills or even just sun exposure. Some doctors call the Spectra the "Hollywood Peel" because apparently many superstars use it before red carpet events.
Hollywood Laser Peel Benefits: Not Just For Acne
-Still not convinced it's time to come in for a consult and more information? Let's review some of the amazing clinical benefits of the Spectra Laser Peel– then you can decide. According to clinical tests, the Spectra:
• Reduces all types of acne
• Controls sebum production
• Shrinks large pores
• Reduces redness from inflamed acne
• Does not require the use of medication
• Reduces recurrence and inflammation
• Brightens and tightens your skin for a natural, well-rested look
• Lightens melasma and other signs of sun
How Spectra Peel Works
The laser energy works in two ways. First, it gently targets the melanin (pigmentation) in the cells breaking it up for your body's natural removal processes. And second, it heats deep in the dermis causing the skin to contract and stimulate collagen. Because the treatment is gentle, multiple passes are needed to obtain optimal results.
Laser energy lightly removes Spectra Lotion, heating dermis and carefully ablating the top layer of dead skin. The laser energy breaks up pigment, which is then carried away by your body and heats the skin causing the skin to contract while at the same time stimulating the building of collagen.
If it doesn't sound too good to be true already, throw in no downtime, each session takes only 20 – 30 minutes, and it is comfortable and safe.
Schedule Your Hollywood Laser Peel at Neaman MediSpa
If The "Hollywood Laser Peel" sounds like your dream come true, then make a consultation with Neaman MediSpa today at (844) 338-5445. Serving those in the Salem area, Neaman MediSpa has it all. Its staff of highly trained professionals and state of the art technology combine to give you the utmost in cosmetic skin care.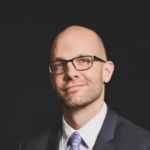 Dr. Neaman is a board-certified plastic surgeon that specializes in surgical body contouring. He prides himself on being on the cutting edge of plastic surgery. He takes an informative approach to each consultation, and through open dialogue and communication, he helps his patients decide on a treatment plan that meets their needs.