Posted on 16 Sep 2020
HydraFacial skin treatment is becoming a popular trend among women. However, most women are inquiring about the safety of the procedure, particularly when expecting. While it is typically safe to have a HydraFacial treatment while you're pregnant, and while pregnancy generally won't affect the long-term results of HydraFacial treatments, you should always consult your doctor before engaging in one. Read the full article for a better understanding of the HydraFacial treatments and their benefits.
WHAT IS A HYDRAFACIAL?
A HydraFacial is a unique type of skin treatment that uses patented expertise to hydrate, clean, and extract your skin. This skin treatment incorporates the pore-scrubbing dermabrasion with the power of soothing nutrients to give you a fantastic appearance. The procedure is beneficial to mommies who want to improve the appearance of their skin.
This process involves hydrating the pores, clearing the dead skin, and extracting them using botanical extracts and glycolic acid. The dead skin is removed for deeper permeation, using a double-helix vortex treatment zone. The zone contains two chambers, one which extracts the dead skin and the other that injects nutrients into the skin.
There are more advanced hydrafacial treatments that feature LED light therapy, boosters, and oxygen. Almost all hydrafacial processes take a maximum of 45 minutes to complete with no downtime.
CANDIDATES FOR HYDRAFACIAL TREATMENTS
Anyone can have a HydraFacial. However, the process is more effective for expectant mothers suffering from:
Reduced skin elasticity and flexibility
Pregnancy acne
Oily skin and bloating
Expectant mothers with dull or dry skin
There are still uncertainties whether this process is safe for pregnant mothers or not. If you have sunburns or skin rashes, you must wait until they heal before commencing on treatment. Remember to always contact a medical professional before engaging in the procedure.
WHAT ARE THE BENEFITS OF HYDRAFACIALS?
The primary benefit of this process is that you will regain your confidence. With a radiant skin tone and a visible refinement, you will feel and look refreshed with an amazing skin. Here are some benefits associated with HydraFacials.
No side effects
The process uses water and air to extract the dead cells from the skin. This is different from traditional methods that use crystals that can result in skin irritation. Furthermore, no pressing and squeezing are involved in cleaning your pores. This reduces the development of irritations, redness, and facial eruptions that occur after other treatments.
It works on susceptible skin
This process is customized and dialed-in to suit the patient's needs, depending on the patient's condition. Meaning this process can benefit expectant mothers with sun damage, hyperpigmentation, and acne. However, pregnant mothers suffering from sunburns, rashes, and rosacea should avoid this skin treatment.
Clearer and softer skin
HydraFacials help remove debris and dust from pores of your skin. Furthermore, it detoxifies the congested and oily skin, making it clear and clean with a reduction in oil size. This results in a clear complexion and a softer skin.
CONCLUSION
Amazing results associated with HydraFacials play a massive role in making the process accessible. Many people love this process because it is a painless procedure that has no downtime. This is the best option for any expectant mother wanting to preserve her skin's long-term beauty and health.
FOR MORE INFORMATION, SCHEDULE A CONSULTATION TODAY!
A professional consultation by one of our Nurse Injectors is a service we provide for all potential patients.  Virtual consultations are also available. To learn more, call us at 855-810-8425 or visit our Contact Us Page.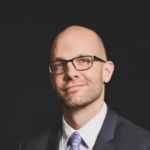 Dr. Neaman is a board-certified plastic surgeon that specializes in surgical body contouring. He prides himself on being on the cutting edge of plastic surgery. He takes an informative approach to each consultation, and through open dialogue and communication, he helps his patients decide on a treatment plan that meets their needs.