Posted on 14 Apr 2020
COVID-19 has most of us stuck in our homes, social distancing, working remotely and doing everything possible to keep safe. Out of the need for caution, we have closed our office for face to face consults and are only open for hand therapy, emergency and post-operative patients only. As we all try to adjust to the new normal, our board-certified plastic surgeons are conducting virtual consultations for future cosmetic procedures.
VIRTUAL CONSULTATIONS FROM THE COMFORT AND SAFETY OF YOUR HOME
With so much downtime in our lives, now is the perfect time to look into that procedure that you have been thinking about as well. Our patients come from all over the state and other parts of the world for both preoperative and postoperative assessments. It's our mission to make virtual consultation process as seamless as an in-office consult.
WHAT TO EXPECT DURING A VIRTUAL CONSULTATION
Following a request for a virtual consultation, you'll be able to speak to a licensed aesthetician or our board-certified plastic surgeons via secure video conference. Prior to this, you'll be expected to send some preoperative photograph(s) or videos that clearly show the area of your body, which requires plastic surgery. We will review your submission thoroughly to decide whether you are the right candidate.
During Consultation
During your online consultation, our board-certified plastic surgeons will review your medical history, listen to your concerns and evaluate your aesthetic needs. We will give you a better idea of what you can expect from your possible procedure and make recommendations about additional procedures that may be beneficial.
You want to be sufficiently informed about your surgical options as well as the professionals who will be working closely with you through each step. So, don't hesitate to ask some of the questions you would traditionally ask in a face-to-face meeting. Among them include;
What does the process involve?
What's the recovery time associated with the procedure?
What are the risks associated with the procedure?
Will results be permanent?
When submitting your information via the online form, make sure to be as detailed as possible. We also recommend you use a computer with a high-resolution camera and position yourself in a comfortable, well-lit room with minimal background noise during your consultation. It's important for you to feel comfortable while talking about your concerns and procedure. Much like an in-office consultation, a virtual consult should provide adequate and accurate information to help us determine whether you a good candidate for either cosmetic surgery or other non-surgical procedures.
DISCUSS YOUR AESTHETIC GOALS WITH OUR BOARD CERTIFIED PLASTIC SURGEONS
Our patients' health and well-being are a top priority in our practice. Contact us at 844-338-5445 or use the online form to schedule your virtual consultation and receive a preliminary evaluation of your proposed treatment plan. We look forward to meeting you and discussing your cosmetic goals as we remain hopeful that the COVID-19 pandemic will resolve quickly.
For further convenience, we are offering an online store for injections, products and treatments. Feel free to shop our most popular Medi Spa treatments and purchase Gift Cards.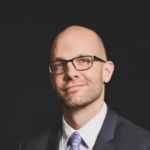 Dr. Neaman is a board-certified plastic surgeon that specializes in surgical body contouring. He prides himself on being on the cutting edge of plastic surgery. He takes an informative approach to each consultation, and through open dialogue and communication, he helps his patients decide on a treatment plan that meets their needs.