Posted on 04 Aug 2020
You have taken the plunge and decided to rejuvenate your appearance by getting a facelift. You are happy with the results because your skin looks tighter, and the wrinkles are no longer visible. However, you aren't in the clear yet. After the plastic surgery, follow these skincare practices to expedite the healing process and to maintain a youthful appearance.
1. CLEAN AND MOISTURIZE
You need to rest on the day after having a facelift. Pay attention to how your skin will react after the procedure. You might experience slight bleeding from the incisions, which is okay. Once the first day is over, you can remove the bandages and clean the incisions. Failure to do so might result in a buildup of bacteria and could cause infections. Moisturize your skin gently using a soft cloth and a mild antibacterial product. This step will help minimize scarring.
2. REDUCE BRUISING AND SWELLING
Your face has been through tremendous trauma following plastic surgery. It might swell or get bruised after the facelift, but these after effects get better over time. Elevate your head by lying on many pillows when you are sleeping or resting. You can also use cold presses to reduce the swelling. Several supplements to minimize bruising are also available.
3. AVOID EXPOSURE TO SUNRAYS
Sunlight exposure is generally excellent for your skin, but it is not after having facelift surgery. Soaking in vitamin D is advisable, but too much contact with ultraviolet rays might harm your incisions. Although regular exposure won't have any adverse effects, you should avoid staying in the sun for too long. Otherwise, the incisions might get darker, and it could also prolong your recovery period. When you stand under the sun for too long, use sunscreen that is rated SPF 30 or higher.
4. USE MAKEUP SPARINGLY
If you are a professional makeup artist and cannot leave the house without wearing your favorite mascara and foundation, it's time you reconsider your passion. You may have to sacrifice using makeup for two weeks. When you start using the products, go for mineral options that are less irritating and lightweight. Cover the discoloration caused by bruising by using yellow-based concealers. You can also use green variants to cover redness. Remember to wash off the products every night.
5. HYDRATE AND EAT BALANCED MEALS
Take clear liquids during the days following cosmetic surgery. Also, take proteins to stay nourished. Make sure that you don't skip meals to stay healthy and to hasten the healing process. Now that you will be resting after cosmetic surgery, eat high-fiber diets. Include fruits in your meals, and drink plenty of water to avoid constipation. Although water is the best option, you can take other drinks containing minerals and vitamins as long as they are low in sugar content.
6. SCHEDULE FACIAL TREATMENTS
You can resume facial treatments a month after the facelift surgery. However, the best time would be after three months because that is when the swelling will have subsided completely. Your age, lifestyle, and skin type will determine the best facials for your needs. Talk to a beauty expert regarding likely irritants that might affect the incisions.
Having a facelift cosmetic procedure helps to improve your skin's health and appearance. For fast results and healing, follow these facial care steps. When you aren't sure about anything, don't hesitate to inquire.
DISCUSS YOUR AESTHETIC GOALS WITH OUR BOARD CERTIFIED PLASTIC SURGEONS
Our patients' health and well-being are a top priority in our practice. Contact us at 844-338-5445 or use the online form to schedule your consultation and receive a preliminary evaluation of your proposed treatment plan. We look forward to meeting you and discussing your cosmetic goals.
For further convenience, we are offering an online store for injections, products and treatments. Feel free to shop our most popular Medi Spa treatments and purchase Gift Cards.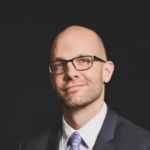 Dr. Neaman is a board-certified plastic surgeon that specializes in surgical body contouring. He prides himself on being on the cutting edge of plastic surgery. He takes an informative approach to each consultation, and through open dialogue and communication, he helps his patients decide on a treatment plan that meets their needs.