Posted on 07 Apr 2020
When you see selfies and other photos of your friends or people you follow on social media, you develop an expectation around what people should look like. Most influencers and celebrities only share photos that include them wearing makeup. A majority of those photos have also been edited with software or filters, but your brain doesn't always realize it. After seeing the incredible beauty of others day in and day out, you might think that you need to have medical interventions so that you can also look amazing. Here are some tips on how photo filters and social media could be influencing your self-perception and desire to get plastic surgery.
EASE OF MANIPULATION
Digital photos are notoriously easy to manipulate. With a drag of a fingertip and a couple of taps, any six-year-old can turn their selfie into the likeness of a kitty, panda or unicorn. It only takes a few seconds to make more realistic adjustments, too. Whether your unibrow is showing or your skin is a little red, you can fix those problems with filters that brighten your skin, adjust for tone and correct cosmetic issues. The ease of manipulating selfies means that almost everyone does it.
FILTERS MAKE PEOPLE FEEL BETTER
Photo filters for social media selfies make people feel better about themselves. Some of the filters make slight adjustments, such as making your teeth look whiter. Other filters make huge adjustments, such as making your eyes bigger, lips fuller and chest perkier. Overall, most people keep using the filters because the resulting edited images look better. When you look good, you feel better about yourself. The endorphins you get when seeing a filtered photo of yourself can be addictive. You end up turning to the filters every time you share an image of yourself online.
SNAPCHAT DYSMORPHIA
After using a filter on your digital photos so frequently, you might get used to seeing an adjusted image of yourself. This results in a changed self-perception of how you really look versus what you think you look like. A trending byproduct of this is a desire to look like what the filters do to your image without having to use the filters. People are increasingly asking plastic surgeons to perform procedures that make a person look like their filtered images.
TYPES OF PLASTIC SURGERY PROCEDURES RELATED TO PHOTO FILTERS
The wide variety of cosmetic filters used on social media for selfies often make changes to the eyes, nose and mouth. People are asking plastic surgeons to make their lips fuller and with a more rounded shape. People are also requesting rhinoplasty in order to have narrower noses with more rounded tips. Some people are requesting plastic surgeries around their eyes for lateral eyebrow lifts. Cheek implants and changes to the contour of the jawline are also growing in popularity because of the digital image filters in social media.
FOR MORE INFORMATION, SCHEDULE A VIRTUAL CONSULTATION TODAY
A virtual consultation by one of our board-certified plastic surgeons is a service we provide for all potential patients.  To learn more, call us at 844-338-5445 or visit our Contact Us Page.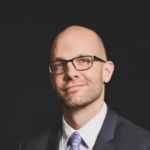 Dr. Neaman is a board-certified plastic surgeon that specializes in surgical body contouring. He prides himself on being on the cutting edge of plastic surgery. He takes an informative approach to each consultation, and through open dialogue and communication, he helps his patients decide on a treatment plan that meets their needs.