Posted on 12 Nov 2017
A HydraFacial is a patented cosmetic procedure that uses a medical-grade technological device to cleanse, exfoliate and hydrate the skin. This treatment improves the skin texture, tone, and general appearance of your face. It is closely related to microdermabrasion, which uses a mildly abrasive tool to sand the skin and remove the outer layer containing impurities. The difference is that a HydraFacial is only slightly unpleasant but not painful at all. Additionally, it simultaneously cleanses and administers moisturizers, unlike microdermabrasion.
HOW DOES IT WORK?
The HydraFacial device is a double-helix vortex wand. One of its chambers extracts dead cells and dirt from the skin while the other dispenses nutrients. It acts like a tiny vacuum on your skin and reaches deeper than traditional extraction methods.
A HydraFacial typically works in three steps. First, it removes dead cells and impurities from the outer layer of your skin. Next, it vacuums gunk from your pores and finally infuses nutrients in the form of serums. These serums may include salicylic acid, hyaluronic acid, and vitamin C- they vary based on your skin's needs.
Can Everyone Get a HydraFacial?
Because of its non-invasive nature and painlessness, people with all skin types can have a HydraFacial. In case you decide to get it done, ensure you go to a licensed aesthetician or dermatologist. They will customize the treatment into something completely safe for your skin type. If you have sunburns, rosacea, or active rashes, you may want to wait it out until they heal. This is because the treatment may lead to further flare-ups.
How Long Does the Process Take?
The process takes anything from thirty minutes to an hour at most. It requires no unique preparation and needs no downtime so you can get back to your routine right after. The change on your face is visible immediately after the treatment, and the effect should last up to between five and seven days. HydraFacials are not supposed to cause any pain or redness afterward, but you may need to avoid any exfoliating treatments for the first couple of days after just to be safe.
HOW OFTEN?
According to experts, you can get a HydraFacial treatment once a month- every four weeks. Others suggest that you need one every two weeks. In a nutshell, your needs and skin type will determine how often you can get it done. The skin needs time to heal; excessive treatment will certainly cause damage. Your aesthetician or dermatologist should be able to guide you accordingly to avoid any damage.
On average, every HydraFacial session costs at least $175. This may also help you decide how often you can get one based on your financial ability.
FINAL THOUGHTS
According to statistics, a HydraFacial is a safe and effective cosmetic procedure for a smooth and clear face. There's no harm in getting it done every once in a while. Should you need it done, be sure to make an appointment with a certified practitioner to perform the procedure.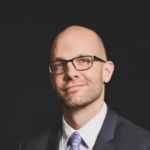 Dr. Neaman is a board-certified plastic surgeon that specializes in surgical body contouring. He prides himself on being on the cutting edge of plastic surgery. He takes an informative approach to each consultation, and through open dialogue and communication, he helps his patients decide on a treatment plan that meets their needs.