Posted on 19 Feb 2021
It is important to mention that the cost of getting a CoolSculpting treatment can vary depending on various factors. One of those factors is your healthcare provider. Some health care providers will cover more of the cost of you getting a CoolSculpting treatment than others. As you know, CoolSculpting treatment is an elective procedure, which means some health care providers will make you pay the majority of the procedure's cost out of pocket.
Another factor that affects how much CoolSculpting costs is the location of the provider. If you visit a CoolSculpting provider that operates in a wealthier part of town, then it might charge you higher prices since many of the provider's patients are wealthier. However, if you go to a CoolSculpting provider that is located in a middle-class area of town, then you might find that the provider charges you slightly more affordable prices by comparison.
Also, the cost of CoolSculpting treatment will depend on how many areas you'd like to treat. The more areas you decide to treat, the more expensive the treatment will be. You will have to spend more money on CoolSculpting treatment if you decide to keep going back for multiple sessions as well.
THE APPLICATOR'S SIZE AFFECTS THE COST
One important factor in how much CoolSculpting treatment costs is the size of the applicator we use in your treatment. A smaller applicator is less expensive to use. By contrast, a larger applicator is more expensive to use.
YOUR GOALS AFFECT THE COST
One of the factors that influences how much your CoolSculpting treatment costs is your goals. If you are looking for a more drastic reduction of fat bulges, then you will probably need a greater amount of applications. If your goals are more conservative, the cost will be less. More drastic reduction of fat bulges could also mean we have to use a bigger applicator, too, which is more expensive as previously mentioned. More applications means that the CoolSculpting treatment will cost you more money.
WHAT IS THE AVERAGE COST RANGE FOR COOLSCULPTING TREATMENT?
The cost of a CoolSculpting treatment varies, depending on many factors. One factor is where you go to receive your treatment. The cost of a single CoolSculpting treatment starts at around 500 dollars, but the average cost of a CoolSculpting treatment is about 700 dollars. However, the cost can go up to 800 dollars for a single treatment using the largest applicators.
HOW MUCH SHOULD I BUDGET FOR COOLSCULPTING TREATMENT COSTS?
The average cost of a CoolSculpting treatment is roughly 500 dollars as previously stated. However, one CoolSculpting treatment is typically not sufficient to give you the results that you really want. As a result, you will most likely want to include enough money in your budget for a minimum of two treatment cycles of CoolSculpting treatment. You might have to budget for more treatment cycles than that, depending on the results you get from the first two treatment cycles and the results that you want.
A professional CoolSculpting body contouring analysis and consultation by one of our Licensed Advanced Aestheticians is a service we provide for all potential patients. Virtual consultations are also available. To learn more, call us at 855-810-8425 or visit our Contact Us Page.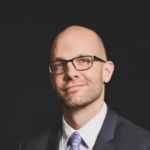 Dr. Neaman is a board-certified plastic surgeon that specializes in surgical body contouring. He prides himself on being on the cutting edge of plastic surgery. He takes an informative approach to each consultation, and through open dialogue and communication, he helps his patients decide on a treatment plan that meets their needs.