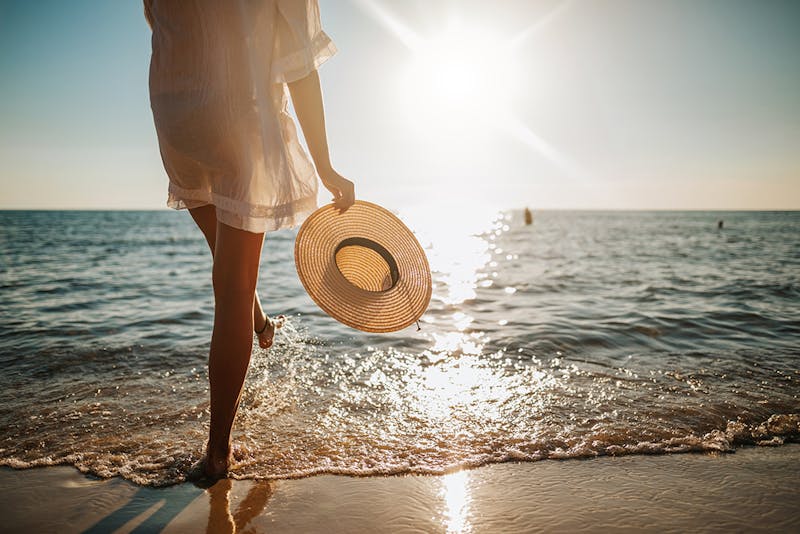 15 Oct 2021
Shaving, waxing, or plucking unwanted hair from your body can be a painful and time-consuming process. For instance, if you shave three times a week, you will have had 3,900 shaving sessions in 25 years. If you're not looking forward to spending all that money and time, laser hair removal is an effective alternative.
Laser hair removal is a treatment that uses heat to eliminate ingrown bodily hairs. However, the process is not cheap, and there is no guarantee that it will permanently eliminate unwanted hairs. It does save the time you spend shaving and waxing, and it's not painful at all. Read on to find out how laser hair removal works, its benefits, and how many sessions you need for it to be effective. Without further ado, let us dive straight in!
How Does Laser Hair Removal Work?
Laser therapy uses state-of-the-art light technology that emits mild radiation in short pulses. These lasers are color-sensitive, meaning the melanin pigment in your hair attracts their light. As a result, this type of hair removal is most suitable for people with lighter skin tones and darker hair colors.
Once the hair absorbs the light, it converts it to heat, which damages the hair follicles. Destroying the hair follicles helps in temporarily disabling hair production, making your skin smooth and hairless. After the treatment, you may notice that the hairs will shed within the first few days. The process is quick as it takes a short time to complete, depending on the area. For example, smaller areas, like eyebrows, can take a few minutes, while larger areas, like the chest, can take up an hour or longer.
Is Laser Hair Removal Permanent?
Laser hair removal is a very efficient process of eliminating unwanted hair on your body. But, it's not permanent. Eventually, your hair follicles will heal, leading to new hair growth. The process may even trigger increased hair growth in the treated area within two to eight weeks after treatment. Thus, you will need multiple follow-up sessions to achieve permanent hair loss.
How Many Follow-Up Sessions Do You Need?
After the initial treatment, you have to undergo follow-up laser treatment sessions from an experienced dermatologist. The exact number of required sessions depends on an individual. But experts say it takes four to six sessions to ensure permanent hair loss.
These maintenance sessions should be six weeks away from each other to allow you to get the best results from the process. Thus, it takes about nine months to complete the full treatment cycle. You may also need yearly touch-up sessions, once or twice, to ensure that you go years without seeing any hair regrowth.
Conclusion
Laser hair removal is one of the best options that slow down unwanted hair growth over a long time. Upon completion of the treatment sessions, you can enjoy a lifetime of healthy skin, free of any unwanted hairs.
However, ensure you go to an experienced dermatologist to ascertain the process is perfectly tailored to your specific skin tone and hair color. You will also want minimal side effects. Likewise, it's vital to conduct proper research before investing in the treatment. Research what the process involves, do's and don'ts, as well as the best laser hair removal facilities in your area.

Don't hesitate to contact Neaman Plastic Surgery for more information.