Posted on 22 Apr 2020
Over the last decade, dermal fillers have become an increasingly and minimally invasive way for anyone to look younger. Over time, your face begins to age because of changes in its four major components: skin, fat, muscle and bone. Dermal fillers help address these changes to give you a more youthful appearance. Read this article if you're curious as to how dermal fillers actually make you look younger.
WHAT ARE DERMAL FILLERS?
Dermal fillers are gel-like substances that a dermatologist can inject under the skin at crucial locations on your face to address signs of aging. A variety of substances make up dermal fillers, which can be either naturally occurring or synthetic. Hyaluronic acid, a naturally occurring substance found in human skin, plays a role in keeping skin volumized and hydrated.
Other substances that can be part of dermal fillers include poly-L-lactic acid, polymethyl methacrylate and calcium hydroxylapatite. Another commonly used substance is autologous fat, which is fat transplanted from another area of your body.
Dermal fillers go under several different marketing names. Among the most popular dermal fillers you'll find are Voluma, Juvederm, Volbella, Radiesse, Restylane, Sculptra and several more. Each of these commercial dermal fillers is made with different ingredients and may have different results.
WHAT BENEFITS DO DERMAL FILLERS PROVIDE?
If you want a natural-looking face without invasive procedures, dermal fillers may be for you. Dermal fillers are ideal for skin that has started to show the effects of age and gravity. Note, however, that different dermal filler treatments have specific applications. In general, you can get a dermal filler to smooth fine lines and wrinkles and to add volume and fullness to skin.
Of course, the biggest benefits that you will get will involve your looks, but like beauty, these effects are more than skin deep. For one, whatever dermal filler you choose, the effect is natural looking. In other words, you won't look like you have had "work done." Strategic placement of dermal filler is great if you simply want to soften lines on your face and want to take a few years off your looks.
WHAT FACIAL AREAS CAN YOU TREAT WITH DERMAL FILLERS?
Dermal fillers can help a long list of cosmetic problems. Even if you only have minimal signs of aging, you can benefit from dermal fillers for conditions such as acne scars and other scars caused by wounds. Among the signs of aging that you can treat are:
Cheek depressions
Crow's feet
Nasolabial folds
Frown lines
Lip borders
Marionette lines at the corners of the mouth
Smoker's lines
Horizontal worry lines on the forehead
One of the best things about dermal fillers is that you'll experience no downtime for the injections. The only time that you need to put aside is the time for your appointment. Complications are also rare.
FOR MORE INFORMATION, SCHEDULE A CONSULTATION TODAY!
A professional consultation by one of our Nurse Injectors is a service we provide for all potential patients.  To learn more, call us at 855-810-8425 or visit our Contact Us Page.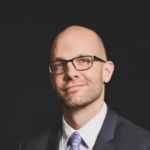 Dr. Neaman is a board-certified plastic surgeon that specializes in surgical body contouring. He prides himself on being on the cutting edge of plastic surgery. He takes an informative approach to each consultation, and through open dialogue and communication, he helps his patients decide on a treatment plan that meets their needs.