Posted on 08 Jun 2020
The decision as to whether to get a breast augmentation is a significant one. You need to know all the facts before making a decision. There are ways in which your body will change if you have this procedure and this article breaks down how a breast augmentation changes your body.
There is always a chance of suffering nerve damage as a result. In some cases, this damage is not reversible. When this happens, your nipples may not be as sensitive. This also applies to the entire breast surrounding the nipple.
DIFFERENT MATERIALS CAUSE DIFFERENT CHANGES
The changes to your body are also dependent on the material used in your augmentation. According to Medical News Today, saline and silicone are the two materials most commonly used. Saline implants are generally made up of saltwater.
An elastic silicone shell holds the saltwater in your implant. The amount of saline solution in the implant makes a difference. The shape is dictated by the amount of saline solution present in the implant. The saline also affects how firm your breasts are and how they feel when touched.
Sometimes a saline implant will leak. However, if it does, the saltwater is simply absorbed back into your body. The water is then expelled in a natural way that you likely won't even notice.
Silicone implants with gel require more maintenance after surgery. Holding the silicone gel in the implant is its outer shell. Just like the saltwater in a saline implant, the gel may also leak. In this case, the gel may be contained in the outer shell. If it isn't, it will enter the pocket that holds your breast implant. While this can sometimes collapse the implant, other times it can be avoided.
THE DURABILITY OF BREAST IMPLANTS
The size of your breast augmentation determines how durable they will be over the years. As you age, it is natural for breasts to begin sagging. If your implants are overly large, you may find yourself facing this problem. Failure to wear a bra that offers proper support could result in your implants sinking. The loss of tissue over the years can also make it harder to support larger breast implants.
Even if you have implants, you may find yourself needing a breast lift. This is something that happens to women whether their breasts are implants or natural. The average breast implants are designed to last at least 10 years, but no more than 25.
NURSING A BABY AFTER BREAST AUGMENTATION
Typically, you can nurse your baby even if you have had a breast augmentation. This is another case where a breast lift may be necessary after you are done nursing them. It is not unusual for breasts to lose some of their volume after you have finished nursing.
One thing to consider when making a decision about breast augmentation is that as large as your breasts are afterward, they will be even larger if you get pregnant. For some women, they become so large that it becomes uncomfortable.
DISCUSS YOUR AESTHETIC GOALS WITH OUR BOARD CERTIFIED PLASTIC SURGEONS
Our patients' health and well-being are a top priority in our practice. Contact us at 844-338-5445 or use the online form to schedule your consultation and receive a preliminary evaluation of your proposed treatment plan. We look forward to meeting you and discussing your cosmetic goals.
For further convenience, we are offering an online store for injections, products and treatments. Feel free to shop our most popular Medi Spa treatments and purchase Gift Cards.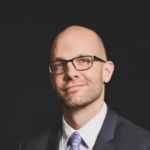 Dr. Neaman is a board-certified plastic surgeon that specializes in surgical body contouring. He prides himself on being on the cutting edge of plastic surgery. He takes an informative approach to each consultation, and through open dialogue and communication, he helps his patients decide on a treatment plan that meets their needs.