Posted on 22 Sep 2016
During pregnancy, a woman's body goes through a variety of hormonal changes and of course the stretching that is necessary to accommodate your growing baby. It can take often times, several months after the birth of a child, for your body to return to its pre-pregnancy form.
Having a Mommy Makeover after Having A Baby
After the months of your body working to get itself back to its "normal" state, women will either find themselves satisfied or not with the outcome. Many women find that their breasts still sag and that despite rigorous diet and exercise, there is excess skin where a flat stomach used to reside. A mommy makeover is a surgical procedure to correct the changes that you find undesirable. Abdominoplasty (tummy tuck), liposuction and either a breast lift, breast reduction or breast augmentation are some of the procedures that can included in a "mommy-makeover".
It is important to remember that everybody is different and recovers from pregnancy on a different schedule. Make sure to give yourself the time that you deserve. Enjoy the new life you worked hard to bring into this world.
Mommy Makeover Consultation | Dr. Keith Neaman, Salem, OR
When you are ready to move forward with a mommy makeover make sure to consult with a board certified plastic Surgeon such as Dr. Keith Neaman. During your consultation make sure to ask lots of questions and see before and after photos so you can feel comfortable and know all expectation for the procedure. Call 844-338-5445 to schedule a mommy makeover consultation today.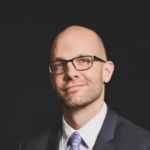 Dr. Neaman is a board-certified plastic surgeon that specializes in surgical body contouring. He prides himself on being on the cutting edge of plastic surgery. He takes an informative approach to each consultation, and through open dialogue and communication, he helps his patients decide on a treatment plan that meets their needs.