Posted on 04 May 2017
THERE IS A WORLD OF BOTOX AND FILLERS OUT THERE, AND NEAMAN MEDISPA IS HERE TO HELP YOU MAKE THAT WORLD A BIT SMALLER. IT CAN BE VERY CONFUSING AND OVERWHELMING TO UNDERSTAND WHAT PRODUCT DOES WHAT FOR WHICH. NEAMAN MEDISPA WISHES TO RESOLVE SOME OF THE QUESTIONS AND UNCERTAINTY.BOTOX IS A DRUG PREPARED FROM THE BACTERIAL TOXIN BOTULINUM, USED MEDICALLY TO TREAT CERTAIN MUSCULAR CONDITIONS AND COSMETICALLY TO REMOVE WRINKLES BY TEMPORARILY PARALYZING FACIAL MUSCLES. WHILE BOTOX CAN HELP WITH SOME OF THE VERTICAL UPPER AND LOWER LIP LINES, IT IS NOT USED TO SOFTEN VERY DEEP FOLDS IN THAT AREA. BOTOX DOES THE BEST JOB IN THE UPPER PORTION OF THE FACE AND CAN EVEN PROVIDE A BIT OF LIFT TO THE BROWS WHEN USED ON THE FOREHEAD.BOTOX FOR MARIONETTE LINES IS AN INDIVIDUAL PLACEMENT ISSUE.  THEY HAVE MORE TO DO WITH HOW YOU HOLD YOUR FACE AT REST AND DURING EXPRESSION. MANY TIMES A BOTOX / FILLER COMBINATION MIGHT BE THE WAY TO GO, ESPECIALLY IF A DOWNWARD TURN ON THE CORNERS OF THE MOUTH IS A CONCERN.SO WHILE BOTOX MAY BE A GREAT SOLUTION FOR THE DREADED "RESTING B*TCH FACE," IT WILL PROBABLY NOT HELP WITH NASOLABIAL FOLDS, ALSO KNOWN AS MARIONETTE LINES.WHEN TALKING ABOUT FILLERS, RESTYLANE IS MOST COMMONLY USED IN THE TEAR TROUGH AND CHEEKS, WHILE JUVEDERM IS TYPICALLY USED FOR THE LOWER FACE AND LIPS. DEPENDING ON THE TYPE OF FILLER YOU RECEIVE, THE AMOUNT INJECTED AND WHERE SPECIFICALLY ON THE FACE YOU ARE TREATING, THE RESULTS WILL LAST ANYWHERE FROM 6 MONTHS TO A YEAR.
Neaman MediSpa Salem, Oregon – Free Botox and Filler Consultations
Neaman MediSpa can show you the latest and greatest in the world of Botox and dermal injectable fillers. Together the two can combine to produce amazing, long lasting results. Give Neaman MediSpa a call today at (844) 338-5445 for your enlightening consultation.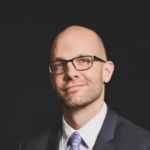 Dr. Neaman is a board-certified plastic surgeon that specializes in surgical body contouring. He prides himself on being on the cutting edge of plastic surgery. He takes an informative approach to each consultation, and through open dialogue and communication, he helps his patients decide on a treatment plan that meets their needs.