Posted on 21 Sep 2017
When you think of gummy bear breast implants, you may be unsure of what they exactly are. Gummy bear implants are actually just a way to describe the new highly cohesive gel implants that are found on the market today. Some refer to them as the 5th generation of implants. They got the name "gummy bear" because the gel is so cohesive that even when cutting in half, the implant still maintains their shape and firmness. In gummy bear implants, the silicone particles are cross linked and therefore very stable, which means that the gel stays within the shell of the breast implants.
These FDA-approved breast implants are becoming all the rage among women in search of natural-looking breast augmentation.
Advantages of Gummy Bear Breast Implants
Gummy bear implants are very solid and therefore hold their shape for much longer than traditional implants. Because the gel within the shell does not shift around, there are less reported cases of rippling or folds. Because the filling is so stable, it does not leak out of the implant shell, which can occur in saline type implants.
It is also believed that the new gummy bear implant or cohesive gel implant can result in less scar tissue, possibly lowering risk for capsulectomy. This has been the case in Europe, but the reason for this is not entirely clear. It is possible that the body cannot contract around the implant as well due to the implant's increased firmness. This results in less diffusion of silicone, which could contribute to less scarring.
Learn More About Breast Implant Types From Neaman Plastic Surgery in Salem
Board certified plastic surgeon Dr. Keith Neaman has extensive training in breast implant techniques such as gummy bear implants and will help you decide the right course of action. He believes in listening to his patients and wants to help you get the body you desire. Call Neaman Plastic Surgery at (844) 338-5445 to schedule a breast augmentation consultation.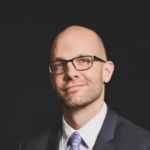 Dr. Neaman is a board-certified plastic surgeon that specializes in surgical body contouring. He prides himself on being on the cutting edge of plastic surgery. He takes an informative approach to each consultation, and through open dialogue and communication, he helps his patients decide on a treatment plan that meets their needs.