Posted on 26 Apr 2018
Spring is here, and you know what that means? Pool parties, beach vacations and the need to fit into that teeny tiny bikini are just around the corner. As the temperatures rise, the layers of clothing begin to shed. We all want to look our best for the summer fun ahead, but our bodies may not be quite where we would like them to be. For some, diet and exercise may be enough, but for others, body contouring performed by Salem plastic surgeon Dr. Keith Neaman may be the answer. Neaman Plastic Surgery offers a complete suite of body contouring procedures to help you enhance your figure.
Show Off Your Abs With A Tummy Tuck
A tummy tuck, or abdominoplasty, is a body contouring procedure that removes excess skin following weight loss or pregnancy. During a tummy tuck, your abdominal muscles are tightened using sutures to create a smooth and firm stomach. A tummy tuck can be performed as a standalone procedure or as part of a mommy makeover. Incisional scars can usually be hidden under your bikini line so you can show off your body with confidence.
Body Lift After Weight Loss
If you have lost a substantial amount of weight, either through sheer determination or bariatric surgery, you more than likely have excess skin that has lost its elasticity and is unable to retract back to its original tight position. A body lift, which may include multiple procedures, including a tummy tuck, thigh lift or butt lift, can remove large amounts of excess sagging skin in various areas of your body to give you a toned, firm contour. Body lifts are customized to specifically meet your individual needs.
Sculpt Your Body With Liposuction
Liposuction is an effective method for removing stubborn fatty bulges that are resistant to even your best efforts at diet and exercise. It is often used to complement other body contouring procedures to help balance your natural proportions. Liposuction may also be included in your mommy makeover package to help you regain your pre-baby body. To be considered for liposuction you should be at your ideal weight and have relatively good skin elasticity.
Take the Next Step to the New You
If you're ready to enhance your body shape and tone for summer, call Neaman Plastic Surgery at 844-338-5445 and schedule a consultation with Dr. Keith Neaman. He will explain all of our body contouring options and will help you select the right cosmetic procedures to reach your aesthetic goals.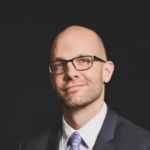 Dr. Neaman is a board-certified plastic surgeon that specializes in surgical body contouring. He prides himself on being on the cutting edge of plastic surgery. He takes an informative approach to each consultation, and through open dialogue and communication, he helps his patients decide on a treatment plan that meets their needs.