Posted on 27 Sep 2017
A beautiful, glowing complexion is an incredibly attractive look for summer, leading you into the fall and winter with a radiant glow. A HydraFacial is designed to renew your skin to achieve an appealing, fresh-faced look. With a HydraFacial, the revolutionary, non-invasive facial treatment, you can achieve the radiant look you want.
A HydraFacial combines a powerful yet gentle three-step process to cleanse, exfoliate, extract, and deeply hydrate your skin to keep it beautiful and youthful. This unique facial effectively cleanses your skin, clears your pores, and reveals a new layer of intensely hydrated, nourished skin. It also helps to turn back the signs of age to achieve youthful, firm, fresh skin with fewer lines and wrinkles.
KEEP YOUR SKIN BEAUTIFUL AND GLOWING
While summer is coming to an end, you don't have to lose your summer-kissed face and youthful glow. Radiance requires several factors: clean, fresh skin, deep hydration and moisturization, and also effective exfoliation to remove dead skin cells to reveal the new, glowing skin beneath. A HydraFacial provides all of these factors and more.
THREE STEPS TO BRIGHTEN AND REFRESH YOUR SKIN
In about 30 minutes, your HydraFacial is performed in three essential steps:
Cleanse and peel
Your skin is thoroughly cleansed to remove dead skin cells and achieve a smooth skin texture.
Extract and hydrate
Gentle suction is performed to remove dirt and debris that clog the pores. At the same time, the skin is deeply nourished with effective moisturizers.
Fuse and protect
The skin is detoxified with powerful peptides and antioxidants.
KEEP YOUR GLOWING SKIN WITHOUT DOWNTIME
Your HydraFacial treatment is completely painless and requires no downtime. You can return to your usual activities immediately, wear makeup and continue with your day. Results are instant; although continued, further results will also appear due to the stimulation of collagen and elastin a HydraFacial provides.
After a HydraFacial, you can expect a radiant, beautiful skin tone, clean pores, and a more youthful appearance. As time passes and your body continues to produce new collagen and elastin, your skin is restructured and renewed from the inside out. You will notice fewer wrinkles and fine lines and firmer, more youthful, beautiful skin.
YOUR HYDRAFACIAL AT NEAMAN PLASTIC SURGERY AND MEDI SPA
At Neaman Plastic Surgery and Medi Spa, your needs are always our first priority. Dr. Keith Neaman, Dr. Dustin Christiansen and the team at Neaman Medi Spa provide a wide range of relaxing medical day spa services such as HydraFacial treatments to meet your skin care and skin rejuvenation needs.
If your skin is dull, rough, or lacking that summer glow you want, a HydraFacial gives your skin the hydration and attention it needs to be radiant and beautiful.
Your HydraFacial is customized to your unique skin type and aesthetic goals. Your professional and caring aestheticians will understand your skin concerns and examine your skin to ensure your HydraFacial treatment is exactly right for you. Please call today to schedule a complimentary consultation about your HydraFacial treatment at Neaman Plastic Surgery and Medi Spa today.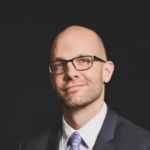 Dr. Neaman is a board-certified plastic surgeon that specializes in surgical body contouring. He prides himself on being on the cutting edge of plastic surgery. He takes an informative approach to each consultation, and through open dialogue and communication, he helps his patients decide on a treatment plan that meets their needs.