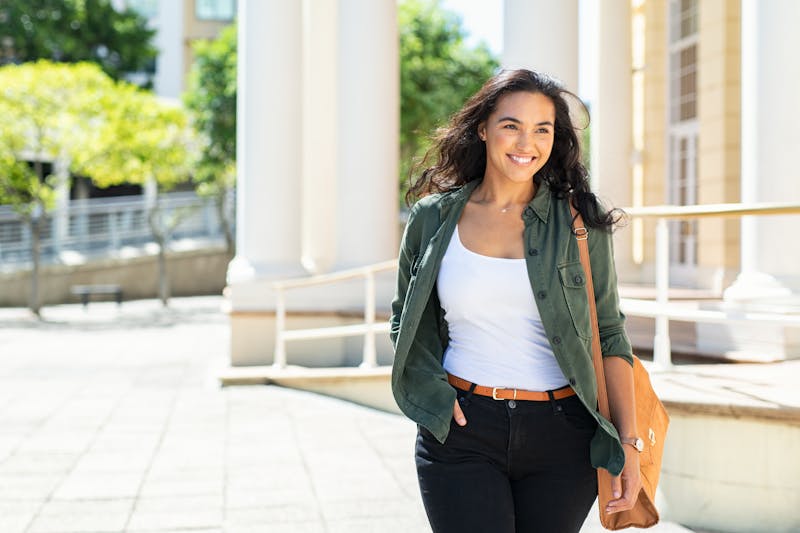 Fat Reduction with Laser Liposuction and Non-Invasive CoolSculpting
17 Dec 2021
Excess fat in the body is a nuisance that most people look forward to eliminating. Not only does it make your clothes look and feel tight, but it is also unhealthy. There are several methods of fat elimination that have been used over the past years. Unfortunately, some of these traditional methods have had drawbacks. These drawbacks include painful recoveries and skin loss.
Thanks to technology, though, there are other recommendable methods of fat removal that give promising results. We provide modern, innovative CoolSculpting and laser liposuction to help you achieve your goals for your physique without a long downtime or recovery period.
Laser Liposuction vs CoolSculpting–What's the Difference?
Laser liposuction
Laser liposuction works in a unique way by emptying the fat stored in fat cells, but it does not eliminate them. The process uses heat from fiber-optic lasers to melt the stored fat. When you go in for this process, the cosmetic surgeon will place pads containing laser diodes on your skin. These diodes penetrate the cells containing the fat and create holes in their membranes. The fat cells release the stored fats, water and glycerol through these holes, which makes them shrink. The substances are naturally flushed out by the body.
CoolSculpting
CoolSculpting is completely non-invasive and uses the power of cold to freeze and destroy fat cells with a specially-made device that doesn't harm the skin or any surrounding tissue. The fat cells are naturally disposed of by the body, leaving the treated area more toned and sculpted.
You'll be completely awake and will not need anesthesia for CoolSculpting. During the first few minutes of the procedure, you will feel intense cold in the treated area, which quickly dissipates.
What Are the Benefits of Laser Liposuction and CoolSculpting?
These modern methods of body fat removal have several benefits. Some of these benefits include:
Quick Treatment and Recovery
The laser liposuction process takes a short time to complete. Additionally, there are no wounds to heal after the process, meaning less recovery time. For this reason, you do not need to take a few months off to recover. The treatment process takes only a few hours, and the recovery takes a few days.
CoolSculpting is also a very short treatment, short enough to be done during your lunch break. Once it's complete, you can return right back to your day. There is no recovery period required.
Minimally or Completely Non-Invasive Process
With the traditional fat-removal methods, large tubes are inserted into the body in order to help suck out the excess fat. However, with laser liposuction, there is minimal insertion in the body. The small diodes inserted in the skin help eliminate all the fat without pain and bruising. Therefore, you won't have to worry about the large tubes in your body when going for a laser liposuction procedure.
With CoolSculpting, the treatment is completely non-invasive. The device is placed over the targeted treatment area while you lie back and relax. The cold is applied into the fat cells to destroy them but no other tissues are harmed. There is no penetration of any kind into your skin or tissues.
Less Discomfort
Fat-elimination methods typically cause both physical and psychological discomfort. On the one hand, it is uncomfortable to have tubes inserted into your body to remove the fat. On the other hand, if you have a surgical process to eliminate body fat, it can be cause for worry as you may be concerned about undergoing surgery.
With laser liposuction, there is nothing much to worry about. You will take a mild anesthesia before the process for a quick procedure.
With CoolSculpting, you need no anesthesia and there is no discomfort to worry about. You may experience intense cold briefly, and some pressure, but the feeling quickly eases as the procedure continues.
Results
After going through the laser liposuction process, you don't need to wait several days for the results to show. The excess fat is eliminated in the fat cells by the time the process is over, thus, giving you immediate results. However, for long-lasting results, you should eat a balanced diet to avoid filling the fat cells with fat.
CoolSculpting takes a little longer to show results because the body needs some time to naturally flush out the destroyed fat cells. However, you will see a more toned, sculpted physique, with stubborn areas of fat dissolved.
You Can Free Yourself of Stubborn Fat Without Major Surgery
Laser liposuction and CoolSculpting are an easy and healthy way of eliminating excess body fat. Neither leave behind stitches or wounds to heal after the process. For the best results, get a reliable doctor who can answer all of your questions and who can professionally handle these outstanding procedures.