Posted on 18 Mar 2019
It's that time of year again; time to shed the winter layers. However, what you failed to take into consideration when shopping for that spring bikini was that stubborn fat you accidentally put on this past winter. If this scenario is hitting a little too close to home, no worries – Neaman MediSpa has got you covered! We offer a variety of non-surgical body contouring procedures that can get your body in tip-top shape, just in time for spring break.
Melt Fat With Exilis Elite
It's crunch time – spring break is around the corner and summer is quickly approaching. If you have done your fair share of actual crunches over the past several months trying to trim off that last bit of fat but haven't had any luck, melt it with Exilis Elite. Yes, you read that correctly, melt it. Exilis Elite uses ultrasound and radiofrequency waves to heat and melts stubborn layers of fat so the body can naturally eliminate them.
Along with ridding your body of fat, Exilis Elite takes the treatment one step further and tightens the skin as well. The treatment modality comes with different applicator tips allowing it to be used on almost your entire body including your face. You no longer have to resort to a surgical facelift immediately. Now you can eliminate a little bit of facial fat while tightening and smoothing your profile.
Get Bikini Ready With Vanquish Me
If you have more than just that "little" bit of stubborn fat and are in need of a more extensive fat reduction treatment, Vanquish Me may be just the treatment. It too is non-surgical and uses radiofrequency technology to destroy fat cells, but unlike any other fat reduction modality, Vanquish Me has no BMI restriction. Top that off with having the largest treatment area, and you'll find yourself with a slim and trim figure in no time with the help of Vanquish Me.
Cellutone can be combined with either non-surgical body contouring treatment to eliminate the appearance of any cellulite that sticks around after your successful fat reduction. You can finally have those long, lean legs that are also smooth and blemish free.
Say Goodbye To Fatty Deposits With Help From Neaman MediSpa
Don't wait, get your body ready for the season with non-surgical fat reduction body contouring available at Neaman MediSpa. It's never been so easy to get the figure you want and deserve: no surgery, no downtime, no hassle. Just sit back and relax and melt that fat. To learn more about Exilis Elite or Vanquish Me, contact us at 844-338-5445 to schedule a consultation.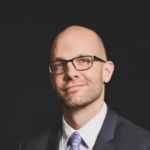 Dr. Neaman is a board-certified plastic surgeon that specializes in surgical body contouring. He prides himself on being on the cutting edge of plastic surgery. He takes an informative approach to each consultation, and through open dialogue and communication, he helps his patients decide on a treatment plan that meets their needs.