Posted on 09 May 2017
A MOMMY MAKEOVER CAN INVOLVE QUITE A FEW PROCEDURES, INCLUDING, BUT NOT LIMITED TO A TUMMY TUCK, BREAST LIFT AND / OR BREAST AUGMENTATION AND LIPOSUCTION. DEPENDING ON WHAT YOUR CONCERNS ARE, YOU AND YOUR SURGEON WILL DISCUSS AND PLAN THE CORRECT PROCEDURES FOR YOU. THERE ARE A LOT OF QUESTIONS THAT WOMEN HAVE REGARDING MOMMY MAKEOVERS. WE WILL ATTEMPT TO ANSWER A FEW OF THE QUESTIONS THAT NEED ANSWERING.
What Are The Options In A Mommy Makeover?
The surgical options vary widely from person to person and will depend on your personal goals. Many, if not most women choose to combine breast and body procedures such as liposuction, tummy tuck, breast augmentation, or breast lift for their Mommy Makeovers. Others are more interested in facial rejuvenation techniques such as facelift or eyelid surgery. You and your chosen plastic surgeon will discuss and choose the appropriate treatments to meet your needs.
How Safe Is A Multi-Procedure Mommy Makeover?
When performed by an experienced and qualified plastic surgeon, yes, it is safe to have multiple surgeries performed simultaneously. There are always risks associated with any surgery, and our surgeons can help you weigh the benefits and risks before you make your decision. Ultimately, combining procedures can have great benefits- you will have only one recovery period, you'll be exposed to less anesthetic, and you will pay for the operating room and anesthesia costs only once.
Following Birth, When Can I Have My Mommy Makeover?
Your body should be as close to "normal" as possible before having your Mommy Makeover. That means you should be at a steady weight for three months and be engaged in a regular fitness routine and healthy diet. You should also wait for 2 to 3 months after breastfeeding so your breasts return to normal.
What Is The Recovery Time For A Mommy Makeover?
Your recovery time will depend on the type and number of procedures performed. Typically, it's best to set aside 10 to 14 days from work for your recovery. You will continue to improve over the next several months, and your final results should be visible after about six months. If a tummy tuck were to be included, it would be wise to get in-home help for a few days.
Mommy Makeover Surgery Consultation with Dr. Keith Neaman
If you feel the time is right for your mommy makeover, why not choose the top Plastic Surgery in the Salem Area? Neaman Plastic Surgery offers it all –  and the professional staff along with board certified plastic surgeons have one goal in mind. To make your experience a fruitful and safe one give Neaman Plastic Surgery a call at (844) 338-5445 to make your private consultation appointment.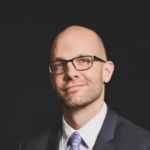 Dr. Neaman is a board-certified plastic surgeon that specializes in surgical body contouring. He prides himself on being on the cutting edge of plastic surgery. He takes an informative approach to each consultation, and through open dialogue and communication, he helps his patients decide on a treatment plan that meets their needs.