Posted on 22 Mar 2019
Talking about "down there" can be a bit uncomfortable, possibly even embarrassing for many women. However, your vaginal health is important and a topic that should definitely be addressed. Vaginal laxity plagues women of all ages, but there is a solution – feminine rejuvenation with Ultra Femme 360. Feminine rejuvenation, available at Neaman MediSpa, voted #1 MediSpa of Mid-Valley, is giving women in and around Salem, OR, the opportunity to safely and discreetly treat their vaginal health. If you've been considering feminine rejuvenation to tighten and tone your vagina, here are a few things to keep in mind.
No Surgery, No Downtime
With feminine rejuvenation using the Ultra Femme 360, you don't have to worry about needles, knives or any of that "surgical" stuff. Feminine rejuvenation is completely non-surgical, and you are free to go about your day immediately after your treatment. That's right, no downtime. Plus, no one will even know that you had a treatment performed.
Feminine Rejuvenation is Safe And Effective
Vaginal rejuvenation with the Ultra Femme 360 is so comfortable that women don't even need anesthesia or numbing cream prior to treatment. Most patients report a mild heating sensation, and that's it. Yes, most people associate heat with burning, however, Ultra Femme 360 doesn't damage the delicate surface tissue. Using radiofrequency technology and heat therapy, feminine rejuvenation with the Ultra Femme 360, heats the deep tissue layers within the vagina while also using lower temperatures to prevent damage, infection and possible discharge.
Feminine Rejuvenation Offers Many Benefits
Along with being non-surgical as well as safe and effective, feminine rejuvenation provides an array of vaginal health benefits to women. The heat provided by the radiofrequency energy helps to tighten and tone the vaginal canal by stimulating collagen production. By reducing vaginal laxity, symptoms of urinary incontinence and sexual dysfunction, including vaginal dryness and painful intercourse, are also treated and reduced.
Learn More About Feminine Rejuvenation At Neaman MediSpa
Don't let embarrassment keep you from taking the best care of yourself. Make your vaginal health a priority and schedule a complimentary feminine rejuvenation consultation with one of our skilled technicians. To discuss your needs and concerns call 844-338-5445.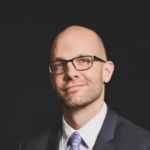 Dr. Neaman is a board-certified plastic surgeon that specializes in surgical body contouring. He prides himself on being on the cutting edge of plastic surgery. He takes an informative approach to each consultation, and through open dialogue and communication, he helps his patients decide on a treatment plan that meets their needs.